Here Are the 10 Health Trends That Will Be Huge in the New Year
<!- google_ad_section_start ->
#1 – Wearable Tech — Making Health Better
The Swatch Book
Wearable tech is a smart electronic device that can be worn as an implant or accessory. It is capable of controlling and monitoring several types of bodily systems and functions in real time.
It helps you improve your health and also lose weight in many different ways.
The first thing that wearable tech does is reminding you to exercise regularly and track what you consume. Meaning, wearable tech applies this rule to your life" the human body is what it consumes" therefore it monitors your daily fat and sugar intakes. This way, it helps you shed fat more easily.
The second benefit of wearable tech is that it fits in our lives without much effort or struggle and offers a wide variety of applications that you just need to pick the one that goes with your health objectives. These applications are actually made to help you do more, to move ahead and of course, achieve your goals in a short period of time.
#2 – Health is a Long-term Objective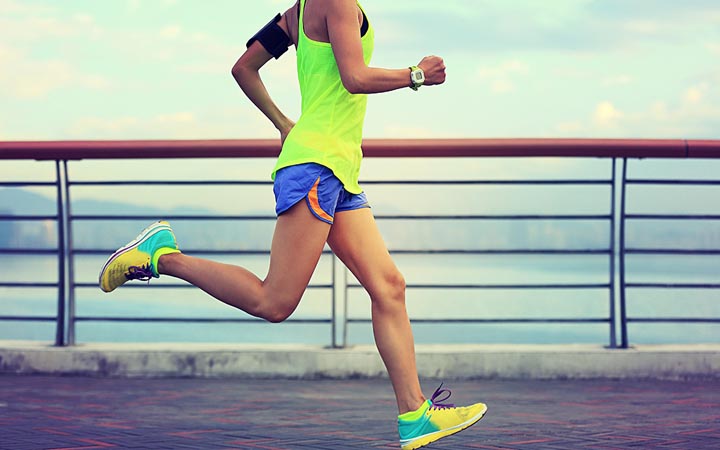 Shape Magazine
Focus on your health and not on your weight loss. Be sure that no one will write your health future but you. Oh, yes if you don't monitor the amount of fat and salt you are taking in your daily diet then your future is undoubtedly heart disease, stroke, and arterial diseases.
Again, this trend is not about how many pounds you will lose at the end of the week or by the end of the month, it is rather about creating and improving a lifestyle that promotes health and makes of it a long-term objective.
One great benefit of this trend is that the weight loss comes naturally and automatically and it is more sustainable than dieting. It is also worth mentioning that when we lose fat we gain health and we tend to live better, healthier, and happier lives.
<!- google_ad_section_end ->