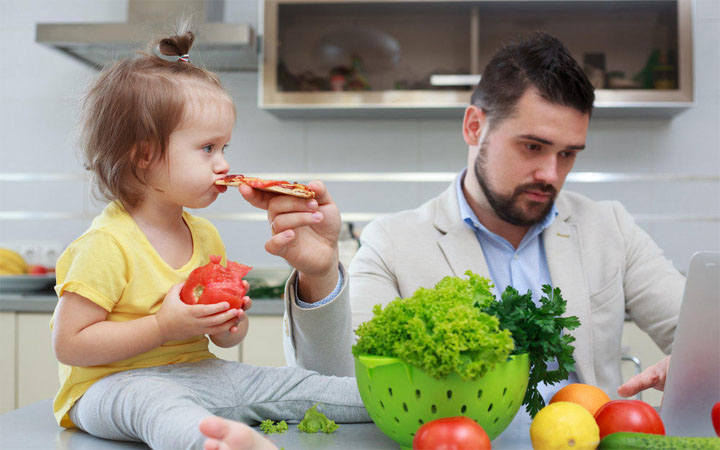 © med.vesti.ru
It seems like the modern world we are living in has imposed on us an unhealthy lifestyle. To begin with, the foods we are consuming are full of fat and cholesterol and lacks healthy vitamins; also the struggle for the bills leaves us with no time for physical activity.
Moreover, we don't even get the sufficiency of sleep that the human body needs. All of these factors lead to several diseases to emerge more and more, including diabetes, obesity, and issues related to the immune system.
The worst part about this is that our children are also getting affected by this lifestyle; especially, when it comes to food. Instead of preparing healthy snacks for kids in the morning, we throw the nearest thing in their bag –whether healthy or not- because we are late for work.
It is a known fact that kids copy their parents and other adults. So, if you are eating health-issues-inducing foods, they will do the same; if you are being sluggish on the couch all day long, they will lay next to you. In this article, we will show you how to avoid bad eating habits that your kids may copy from you.
MAKE SURE TO CLICK ON NEXT FOR 5 BAD EATING HABITS YOU MAY BE TEACHING YOUR KIDS