7 Sweet Things You Need to Do for a Healthier Valentine's Day
Limit the sweets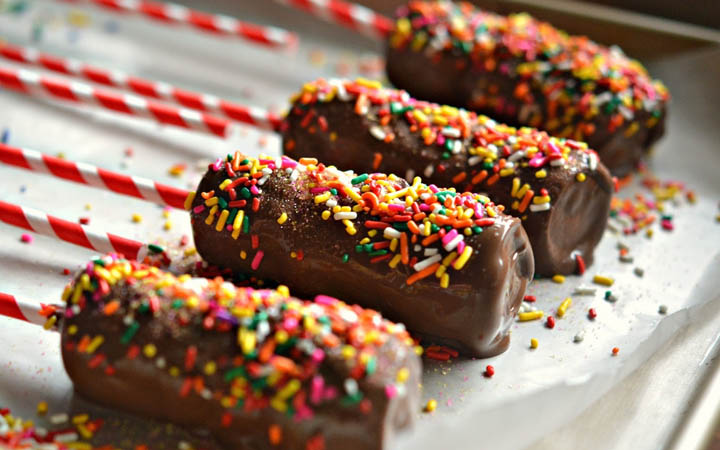 © Hugs and Cookies
Valentine is all about the heart-shaped chocolate boxes, it is a tradition that most people adopted in order to spoil their loved ones.
But, what about being the black sheep of 2018 and gift them something different this time? It still can be sweet, delicious, heart-shaped, and healthy. Get your creative juices flowing and create a healthier treat.
Here are some suggestions to help you decide which treat your loved ones deserve, and spoiler alert: they will love them all.
• Heart-shaped fruit (it can be used with any fruit you like and cut it using a heart-shaped cookie cutter)
• Heart-shaped brownie bites.
• Chocolate-dipped marshmallows on a stick.
• Healthy Banana splits.
• Heart-shaped frozen yogurt bites.
• Red velvet pancakes.
Don't worry if you think these treats are making you look "so cheesy", Valentine's Day is all about being romantic after all, and we assure you they will appreciate that you considered their health above all.


[td_block_ad_box spot_id="custom_ad_1″]

ADVERTISEMENT
Be active
© Alamy
It is the Valentine where you should ditch the theatres and any inside activity that will require you sitting, and try to be more active by planning a date where both of you can get active in a fun way.
If you live in a warmer climate, you can go for picnics, hikes, the zoo, or anywhere that will keep you moving. In case you work all day, then you can still go to amusement parks or museums to enjoy a little art and adrenaline rush for a change.
If you live in a colder climate, you can plan for an indoor date like ice skating, rock climbing, dancing lessons, or even cooking lessons because cooking burns calories too.
Valentine can be a great opportunity to be active and also to go outside your comfort zones and try something different for a change. Plus, it will be an addition to the calories you will still love to lose at night (woohoo!).
CONTINUE READING ON NEXT PAGE
[td_block_ad_box spot_id="custom_ad_5″]

Top 10 Reasons Why You Should Never Get a Tattoo
10 of the Best Natural Remedies for Acne and Pimples