Last Updated on January 7, 2021
Acne has long ceased to be just a teenage problem. The American Academy of Dermatology suggests that adult acne is caused by several different reasons, some of which include hormone changes, stress, genetics, and even some skin and hair products are worsening the condition.
[td_block_ad_box spot_id="custom_ad_1″]
Well, this isn't fair. It was supposed to be over once you hit adulthood (or it hits you)!
We do understand how it feels and are glad to assist with these cost-effective homemade remedies. If you want to spend money on expensive products by all means do, but if you lean more towards natural therapies…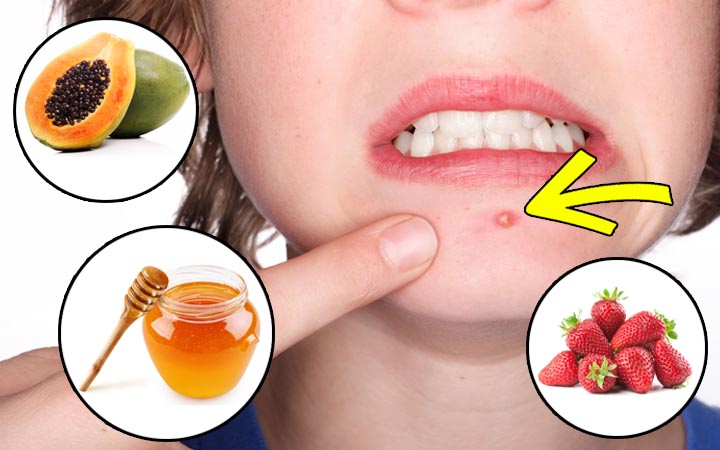 © Health & Fitness
then check these 10 effective homemade remedies to
get rid of acne and pimples

CONTINUE READING ON NEXT PAGE

[td_block_ad_box spot_id="custom_ad_5″]

#1 – Egg Whites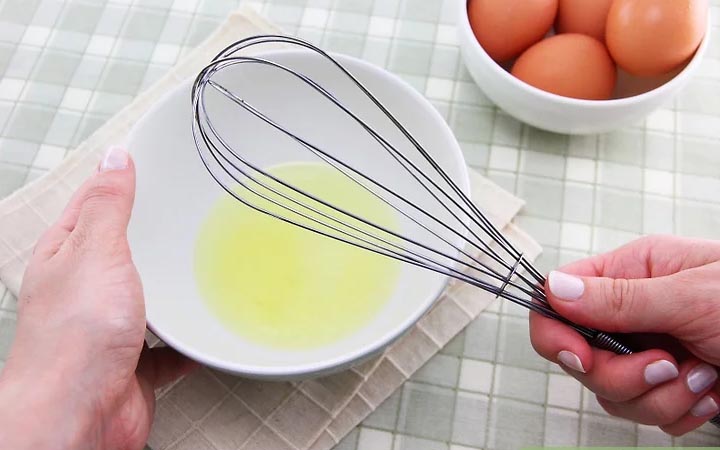 wikihow.com
The protein and vitamins in egg whites are capable of rejuvenating your skin. This comes especially handy after a disgusting breakout to restore the damaged skin. It can rapidly increase cell renewal to develop healthier and newer skin.
[td_block_ad_box spot_id="custom_ad_1″]
This natural remedy is pretty simple and straightforward, just separate egg whites from their yolks and mix it up. Use cotton discs to apply the mixture on your face and leave for about 20 minutes, then, wash your face. It will absorb the oil which blocks your pores, promoting healthier skin.
#2 – Papaya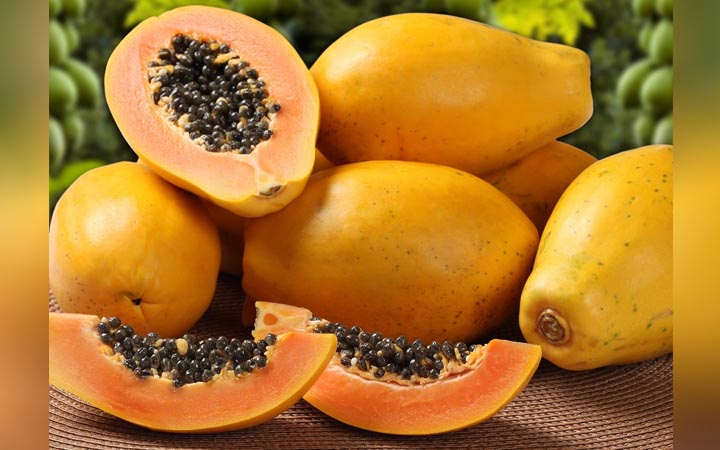 Love Backyard
This delicious tropical fruit has amazing benefits for the acne-prone skin. Feel free to use it as a topical treatment because it's rich in papain, which is great for inflammation and thus can stop pus from forming. To make your homemade remedy, smash your papaya and apply it all around your face. Let it sit on for 20 minutes, and then wash thoroughly. Easy and effective!

[td_block_ad_box spot_id="custom_ad_1″]

#3 – Tea Tree Oil
[td_block_ad_box spot_id="custom_ad_1″]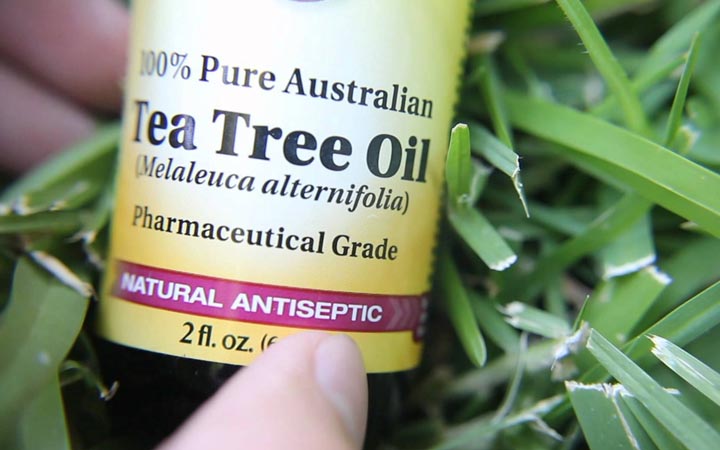 YouTube
Tea tree oil has stunning antibacterial properties. It is widely used in cosmetics and skin care products including toners and cleansers just check the listing of ingredients and you will be amazed. You can find pure tea tree oil at your local drugstore.
Remember to avoid applying it directly to your skin, the best way is to use it as a spot treatment. Add Aloe Vera to the mixture and dab it directly on that stubborn pimple. Keep it as part of your nighttime routine until the pimple is gone.
#4 – Apple Cider Vinegar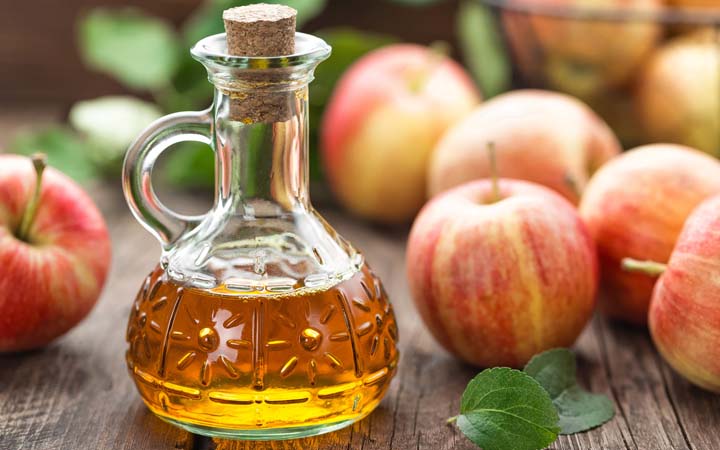 Health Magazine
You can purchase apple cider vinegar for less than two dollars, but its benefits are beyond counting. Actually, it can be one of the best acne fighters if used right. It can destroy the nasty bacteria that generate more acne.
In a small spray bottle, pour a 1/4 cup of apple cider vinegar and a cup of purified water. After cleansing your face, spray the solution directly onto your face, it works as an astringent and it will also help remove excess oil. Don't forget to apply an oil-free moisturizer suitable for acne-prone skin to help your skin regain its moisture balance.
#5 – Strawberries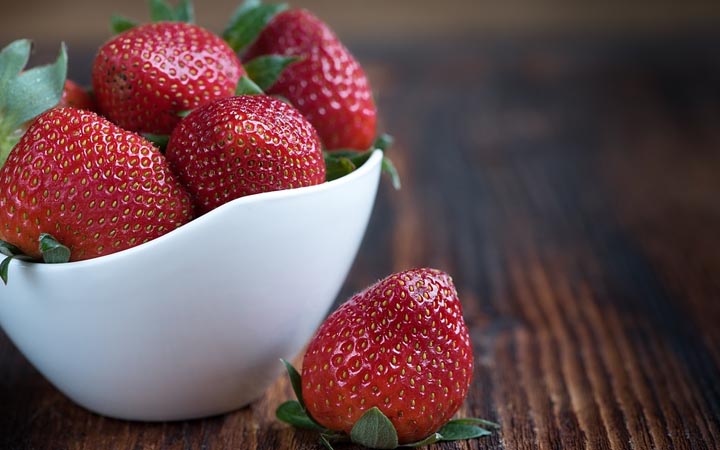 pixabay
Strawberries are full of salicylic acid naturally, which is an essential component of acne-fighting skin care. Salicylic acid helps with exfoliating the skin which can accelerate skin renewal to fight blemishes better. Take a couple of strawberries and blend them until soft.
(Try to resist the urge to drink this creamy strawberry mixture and give your face the priority this time) Then, add a tablespoon of honey. Apply the mixture all over your face as a mask, keep it on for 20 minutes, and then wash it off. Repeat it a few times a week for the best results.
#6 – Banana Peel
[td_block_ad_box spot_id="custom_ad_1″]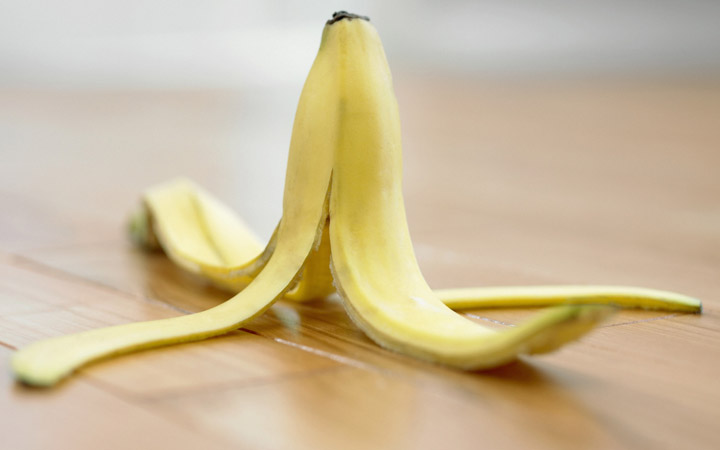 Huffington Post
Banana's peel is rich in lutein which can reduce inflammation and redness. You may find this a little weird or even silly, but if you suffer from acne you know you'll go the extra mile to make those nasty and dreadful spots leave you in peace.
Take the inside of the peel and massage it all around your face. Leave it for 20 minutes before washing. By the way, don't forget to eat the banana. It's also great for your skin from the inside out!
#7 – Green Tea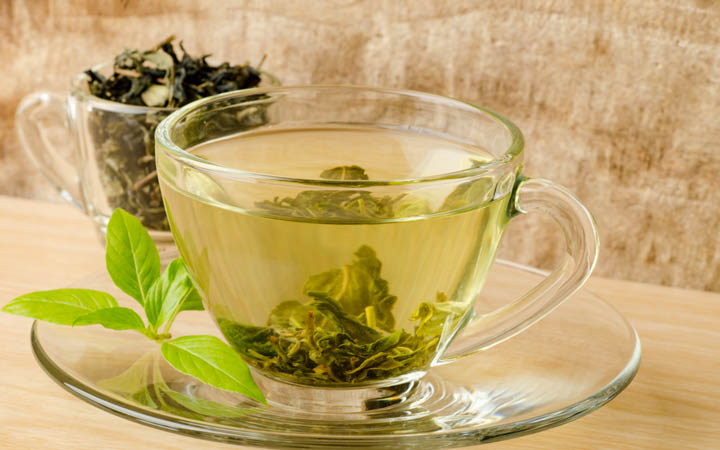 Livestrong.com
Green tea is full of healthy antioxidants. It's a great acne fighter since it is known to reduce inflammation and redness. To make your homemade remedy, steep 10 tea bags into 8 ounces of boiling water to have your green tea toner, leave it for a while to cool down and pour it into a spray bottle.
Spray it lightly onto your face in the morning and at night before your nighttime skincare routine. In a few weeks, you'll have fewer blackheads and whiteheads coming to the surface.
#8 – Honey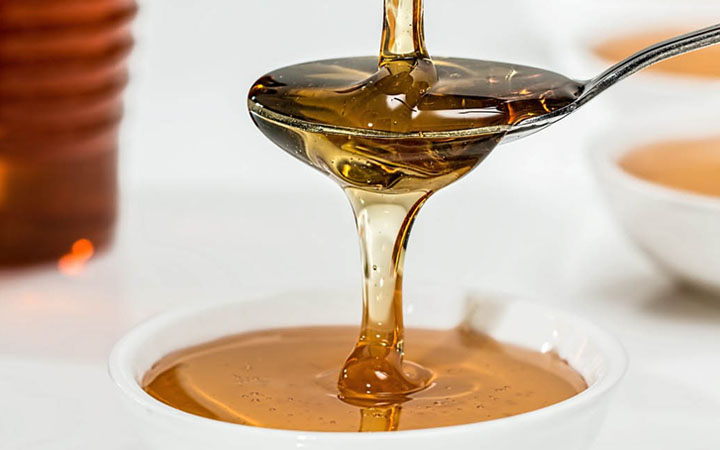 versiondaily.com
Acne is caused by bacteria and since honey has antibacterial properties, it can be integrated into several skincare masks to reduce acne. Here is a simple remedy with honey and lemon: Mix a half lemon with one tablespoon of organic honey.
[td_block_ad_box spot_id="custom_ad_1″]
Apply it all over your face and leave it for 20 minutes. Wash your face well and apply an oil-free moisturizer. You can be certain of the incredible effects honey and lemon will have over those pimples.
#9 – Mint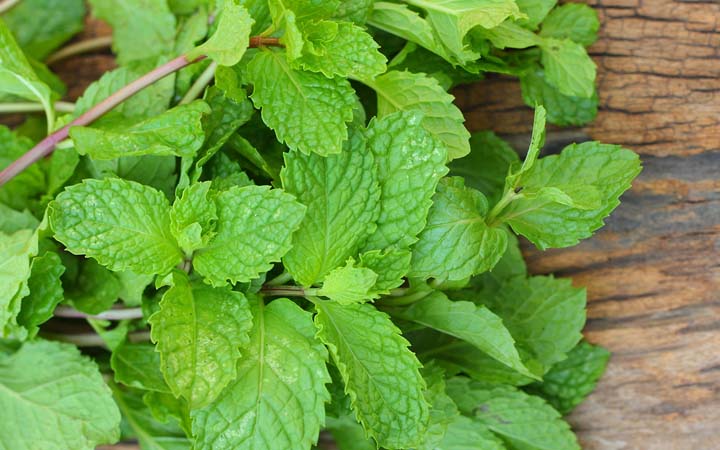 DRC Fresh
Mint is full of menthol, which is great for healing the inflammation caused by cystic acne. Mint has great properties capable of getting rid of those deep, painful red bumps that are lying under the surface of your skin. Mint is going to fight badly until it clears your skin.
Make your mint paste with grind up mint leaves, baking soda, and a touch of Aloe Vera. The mixture is going to lower the pain caused by the cyst. Leave it on your skin overnight then wash in the morning. You will notice that your bump isn't as big or painful as it used to be.

[td_block_ad_box spot_id="custom_ad_1″]

#10 – Aspirin
[td_block_ad_box spot_id="custom_ad_1″]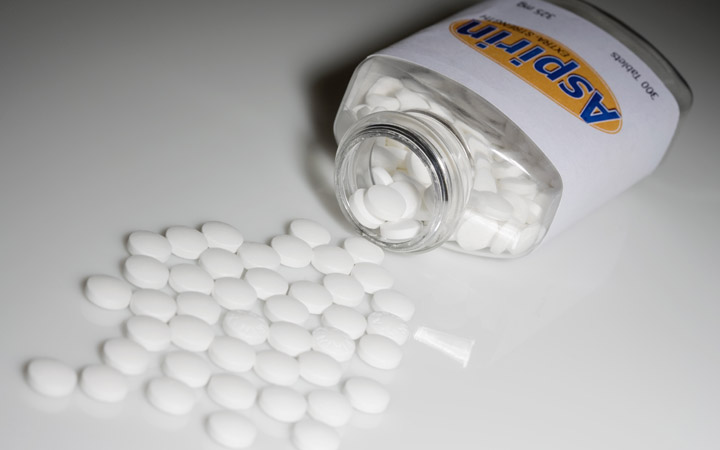 PSG STEP
Aspirin the medicine has Salicylic acid which is one of the best components to remove any type of acne problems, from blackheads to blemishes. Grind up one tablet of aspirin and mix it with a few drops of water. Dab it on the pimple directly as a paste and leave it overnight as a treatment since you won't be able to go out with that white color on your face!

[td_block_ad_box spot_id="custom_ad_5″]

7 Sweet Things You Need to Do for a Healthier Valentine's Day
10 Disgusting Beauty Treatment You Need To See To Believe
Back to Top
Forgot password?
Enter your account data and we will send you a link to reset your password.
Your password reset link appears to be invalid or expired.
Log in
Privacy Policy
To use social login you have to agree with the storage and handling of your data by this website. %privacy_policy%
Accept
Add to Collection
No Collections
Here you'll find all collections you've created before.