Last Updated on January 3, 2018
Maybe you don't appreciate the blessing you have now. Maybe that imperfect skin you have is much better than the one you will get with time if you continue using cosmetic products blindly. Imagine one day you will wake up and look in the mirror and all you see is a dried skin that is completely irritated, red, itchy and full of ugly whiteheads and blackheads.
And trust me this is just the beginning. You must be scared and frightened as no lady in the world would like to see her skin that damaged, right? Unfortunately, beauty remains the one and only goal that each and every lady out there is willing to attain.
If you are asked to swap makeup products for natural versions, your answer is definitely a big NO even if you are aware of the harm and damage these products can cause your skin. This answer is expected as they've totally made you believe that beauty products are what make you look magically beautiful and young again.
The mascara that takes your eyelashes to new heights and makes them super attractive, the lipstick that makes your pout pop seductively as hell, and foundation that makes your skin like that of a baby covering all its imperfections. Why would you give all those things up after all?
© Healthsfitness.com
Well Ladies, if you're curious to know why you should be extra careful when buying makeup, then click on next to find out the top 10 most dangerous toxic ingredients in cosmetics.

CONTINUE READING ON NEXT PAGE
#1 – Cosmetic Toxin : Imidazolidinyl Urea
Gabis
Imidazolidinyl Urea is mostly found in water-based cosmetics with a concentration of 0.1-5 percent, such as deodorants, hair dyes, shaving creams, and also face masks.
When you apply any of these products mentioned, you are allowing Imidazolidinyl Urea, which is known as a highly water-soluble chemical, to stay on the skin for hours and may even dive deeper when absorbed by your dermal cells.
According to the Environmental Protection Agency (EPA), the Toxic Substances Control Act (TSCA) Inventory has defined the Imidazolidinyl Urea to be problematic as it is allergen and toxicant in humans.
The later chemical is derived from animals and may cause cancer as it contains carcinogen substances. Other formaldehyde-releasing chemicals to look out for are DMDM hydantoin, Diazolidinyl Urea, methenamine, and quaternion-15.
#2 – Cosmetic Toxin : Parabens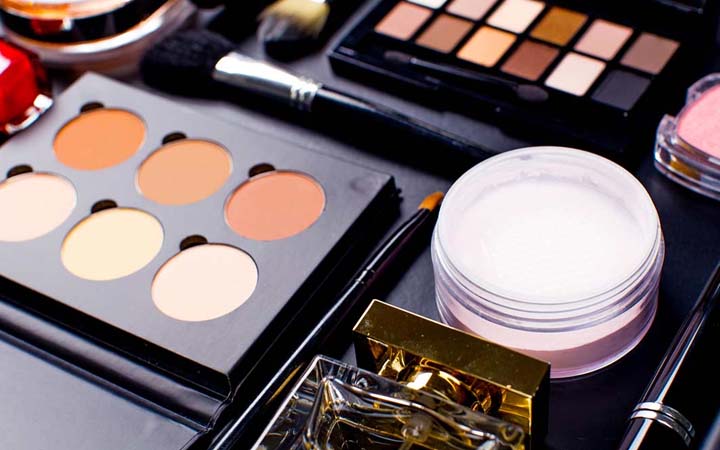 Cosmo.ph
Parabens are one of the most dangerous toxins out there, first, they're the most commonly used preservatives in cosmetics, and second, they can easily penetrate your skin and thus mess with your health. Like Imidazolidinyl Urea, parabens are also found in water-based cosmetics.
They are present in makeup, moisturizers, hair care products, and shaving products, state the FDA. Parabens can be also used as a fragrance. These chemicals are estimated to be in 75-90% of cosmetics and even sometimes multiple parabens are used in one single product.
Women can be exposed to fifty mg of parabens per day from cosmetics alone where the most common are methylparaben, Propylparaben, and butylparaben. These chemicals are found to be inpatients with cancer disease and also in the urine samples of US adults who don't have cancer disease.
#3 – Cosmetic Toxin : Phthalates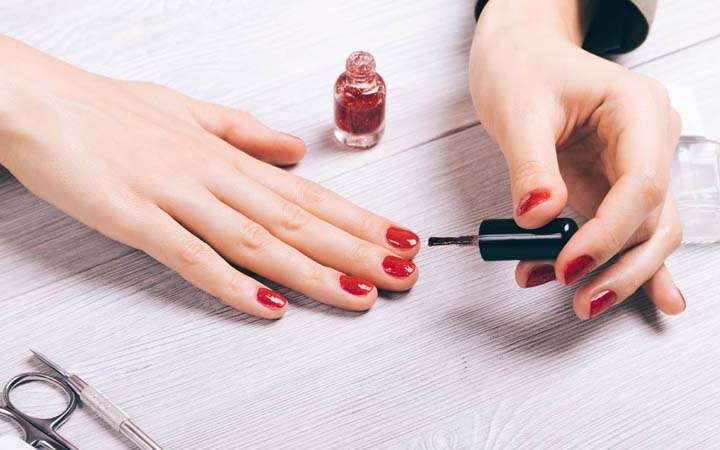 Reader's Digest
Phthalates are used to plasticize products, making them soft, more flexible, and able to hold in color and scent. From deodorant to nail polish to scented lip balm, these chemicals can be introduced by the companies under the group of "fragrance."
So that they won't mention in the label which ingredients are included. What is more shocking is that the same phthalates, let's say dibutyl phthalate (DBP), dimethyl phthalate (DMP), and diethyl phthalate (DEP), used in cosmetic products are also used in detergents, insecticides, lubricants, wood furnishing, and even plastic wrap.
These chemicals are found to be according to some animal tests endocrine disrupters. They have the ability to mimic human hormones and negatively affect them and contribute to an early onset of puberty.
#4 – Cosmetic Toxin : Triethanolamine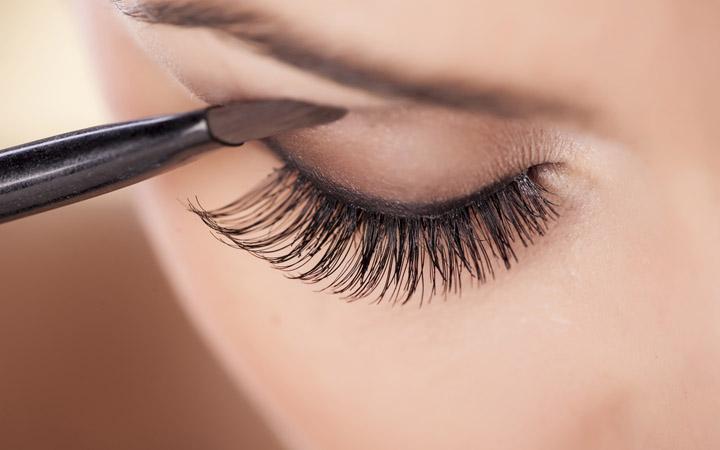 Alpine Eye Care
The animal tests have shown that triethanolamine is a chemical that can cause irritation of eyes, skin, and respiratory system, and this is due to its highly absorptive nature. In addition to this, triethanolamine has the ability to change the pH of the products it is in.
According to the Cosmetic Ingredient Review Assessments, long exposure to this material can be responsible for causing some allergic reactions and asthma. Therefore it is considered to be a clear skin toxicant which can only be reasonably safe in cosmetics when restricted.
#5 – Cosmetic Toxin : Polyethylene Glycols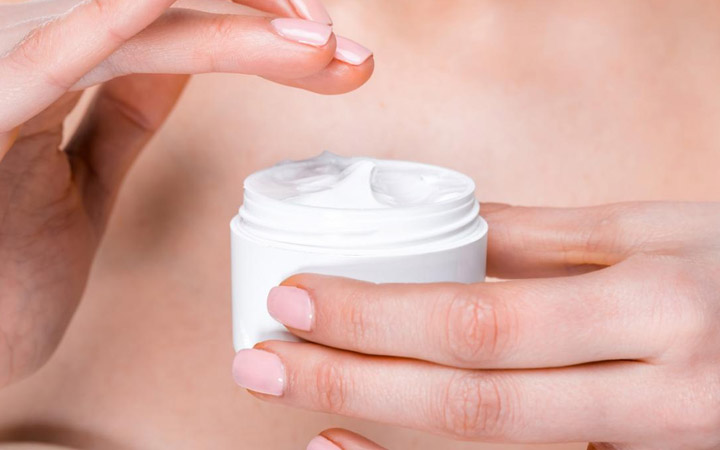 Medical News Today
The uses of Polyethylene glycols (PEG) are various. It can be found in many creams, especially in the moisturizers. They also belong to a class of ingredients that are petroleum-based.
It is known that PEGs have low toxicity but their impurities, ethylene oxide, and 1,4-dioxane, are not. Just inhaling or absorbing 1,4-dioxane is enough to harm your liver and kidneys among other reactions, as the animal study has shown.
While the toxicity of PEG remains scarce and contradictory, it would be better to be avoided for one's safety.
#6 – Cosmetic Toxin : Synthetic Colors
Alconox
The FDA has given the permission for seven colors to be added to the American products despite the questionable debate raised on the safety of these artificial or synthetic dyes used in cosmetics.
Those who are totally against this addition and use of these colors are saying that these colors are in fact toxic and carcinogenic and may be contributing to hyperactivity or ADHD.
#7 – Cosmetic Toxin : Synthetic Fragrances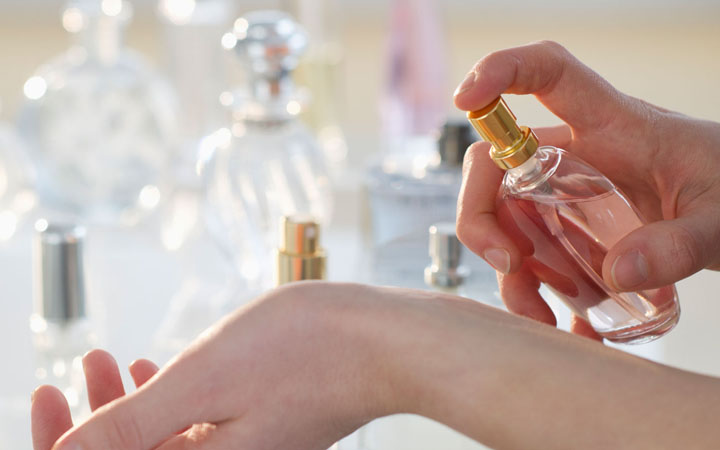 Grazia
Synthetic fragrances are those allergens that may contain chemicals known as phthalates. These fragrances can negatively affect the function of the immune system and can also act as an allergen, causing an asthma attack.
After several uses, these fragrances are found in the blood. They may smell pleasant, but this doesn't mean they are beneficial. Not even to the person who wear it nor the one who smells it in general.
#8 – Cosmetic Toxin : Sodium Lauryl Sulfate
dreamstime.com
Sodium lauryl sulfate, SLS, functions as a detergent in cosmetics. Therefore, it can cause allergic reactions, drying of the skin, and irritation.
The latter chemical actually assists in removing dirt and oil from the skin. Therefore, may have a lasting effect on the epidermis of the skin by damaging the hair follicles.
It is true that Sodium lauryl sulfate is an irritant as stated earlier but not a carcinogenic as it's thought to be.
#9 – Cosmetic Toxin : Stearalkonium Chloride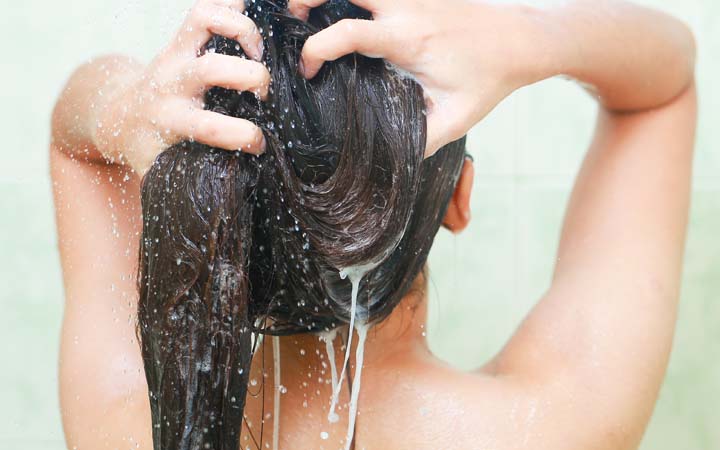 wikiHow
This chemical is considered to be a preservative, antistatic, and surfactant, and has a variety of uses. Stearalkonium chloride is in a fact a suspected environmental toxin, allergen, and toxicant.
It is mostly found in hair conditioners to control frizz and also in creams. Like many other chemicals, Stearalkonium chloride is characterized by its allergenic properties. Therefore, it would be better to avoid it completely.
#10 – Cosmetic Toxin : PVP/VA Copolymer
pixabay
Used as a fixer or binder in cosmetics, PVP/VA copolymer can be mostly found in skin, nail, and hair care products. It is a synthetic vinyl polymer that's also considered to be a toxic substance that can cause sensitive individuals optimal respiration. That's not all, it was even found to cause irritations at the level of the skin.
Now that you are aware of the toxins that can be in the products you're buying and using. It's your responsibility as a consumer to take the time to read the ingredients label. Don't take your health for granted and never allow yourself to be fooled by marketing strategies.
Always remember that your skin is the larger organ of your body whatever you apply on it actually dive into your pores and spread to all the other organs in your body. Your health is your responsibility! So stay away from these toxins.
This is the Scary Truth about Taking Anti-Anxiety Drugs
11 Surprising Contraception Mistakes You Are Making
Back to Top
Forgot password?
Enter your account data and we will send you a link to reset your password.
Your password reset link appears to be invalid or expired.
Log in
Privacy Policy
To use social login you have to agree with the storage and handling of your data by this website. %privacy_policy%
Accept
Add to Collection
No Collections
Here you'll find all collections you've created before.