Last Updated on April 2, 2018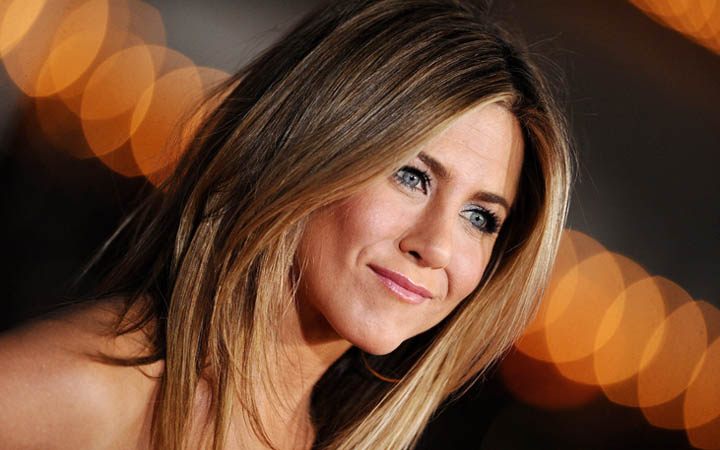 © Dreamstime
Staying and looking forever beautiful and young is every woman's dream.Unfortunately, humans are not immortals and they all shall grow old and wrinkled until death sucks away their breath!
So, looking like a goddess of beauty is a wish that can never become true. However, there are many other tricks you can do to cheat time and look young, beautiful, and stylish again!
You don't need to buy expensive cosmetic and makeup products nor do you need to waste your money in ineffective plastic surgeries, just click on next and learn about 10 hairstyles that will make you look 10 years younger than your real age!
CONTINUE READING ON NEXT PAGE

The Classic Bob
© Pinterest
If your goal is to look stylish and young, then, the best choice will be the bob haircut. This hairstyle lives to its name. It never goes out of style and perfect for those with coarse or thick full hair. Trust us when we say that the layers can do magic with your face and you would certainly love how it shows your cheekbones and jawline.
The latter will create a perfect illusion of gorgeous bone structure. However, the classic bob that is curled under might not be perfect for those with rounder face as it will make your face look fuller than it really is. So, the choice here is always yours.
Again, you should put in mind that a short classic bob hairstyle will not cover the hairline on the back of your neck, so, if you have gray hairs coming in, you might want to consider giving up the short classic bob style and opt for the long classic bob instead.
CONTINUE READING ON NEXT PAGE
Side Bangs
© Hair Style Hub
No need to spend many dollars on Botox treatment, you can very simple style your hair with side bangs. This creative and amazing style will cover the wrinkles in your forehead and those around the corner of your eyes known as crow's feet.
Side bangs that end right between your eyebrow and cheekbone will make you look younger and very stylish by perfectly highlighting your cheekbone and make them more visible and widen your face.
The good thing about the side bangs is that they can go with different styles and still look awesome!However, in case you don't like them on you, you can just pin up your hair with bobby pins and give it enough time to grow out!
CONTINUE READING ON NEXT PAGE
Pixie Cut
© Short Hair Girl
Cutting your hair to create the pixie haircut style is such a brave step and not all women do have the courage to undertake such huge change. What you probably need to know is that this hairstyle worth the risk, especially, if you have the right bone structure. It will make you look 10 years younger and attractive as hell!
Trust us when we say that this will be the best decision you will ever make. This hairstyle also adds a very special charm to the woman's personality and overall appearance. Therefore, It will make you look confident, strong, and elegant. But, if you don't feel ready to make this step and create such big changes in your appearance, you can still enjoy blended layers!
CONTINUE READING ON NEXT PAGE
Romantic Waves
© Pinterest
If you miss the old days when you used to let your hair down and brag about how young and vivid you are. It is never too late now to experience those feelings again by simple and slight changes on your look!
As getting old, the face begins to narrow, which makes it look older and less fuller. However, you can look younger and beautiful again with this romantic waves style. The latter can make your face look wider, soften your features, and give a beautiful volume to your hair.
CONTINUE READING ON NEXT PAGE
The Flipped Layers Bob Cut
© Pinterest
Your age here doesn't really matter. Whether you are a young or an old woman. You can both adopt this hairstyle and enjoy the new look. The Flipped layers bob cut is just amazing and you would certainly not regret it.
The layers are very stylish and are those details that make you look 10 years younger than your real age. It is preferable for old women to opt for cropped bob along with flirty layers. They look just amazing!
CONTINUE READING ON NEXT PAGE
The chignon
© Wikipedia
The chignon is just perfect for a classic, elegant, and young look. What makes this hairstyle perfect is that it suits and fits all women with different facial structures. This hairstyle perfectly highlights your neck, jawline, and collarbone.
Moreover, the chignon can soften up your facial features when it's messy and loose while it will make you look older when it's tight. Therefore, the more messy it is, the cute and young you look.
The advantage of chignon is that it both formal and informal style, which means you can go to work with it as well as when you are just going out to enjoy a fresh and healthy drink with friends!
CONTINUE READING ON NEXT PAGE
Braided Crown
© YouTube
Remember, you are not a goddess of beauty but a human being that shall one day fade away. So, embrace your age, wrinkles, and all the other small details that indicate that you are growing old and grey!
Age is just a number, pay less attention to it and focus more on enjoying your life and on caring about your well being and appearance.
Since looking beautiful is an innate desire that all women trying to satisfy, the braided crown is one of those things you can do to look beautiful, young, and attractive. Not much money to lose, it is just about some dollars that you have to pay to the hairdresser and you will be young again.
This hairstyle is undoubtedly a great choice as it will highlight your cheekbones and make your eyes more visible and catchy ! in addition to all this, the latter hairstyle will function as a mini facelift and pull up your face giving it a young appearance.
CONTINUE READING ON NEXT PAGE
High Ponytail
© Beauty Crew
The high ponytail will function as the previous hairstyle, the braided crown. It will make your eyes the focal point of all your face and give your face that mini left we have spoken about in the previous slide. That's in addition to softening your skin, smoothing your forehead, and also the skin around the eyes area.
The hairstyle can look really stylish if you know how to style it properly and avoid giving it that childish look. The best way to do it is by taking some strands of hair and wrap them around the ponytail or try to create a messy ponytail with flipped ends to give your self that young, beautiful, and stylish appearance.
The good thing about this hairstyle is that it is easy to make and can be perfect for different occasions, especially, when you are experiencing a bad hair day!
CONTINUE READING ON NEXT PAGE
Retro waves
© Pinterest
Retro waves are just perfect for women who want to hide signs of aging such as wrinkles and lines along with the poor skin texture. This hairstyle is normally defined as sleek and smooth curves and waves that can help your face look wider and mask all the imperfections that the biological clock of aging has left as a mark on your face.
It is characterized by the volume that it gives your hair, which makes you look younger in no time! Amazing isn't it!
CONTINUE READING ON NEXT PAGE
Flipped Out Ends
© InStyle
If your goal is to look younger with gorgeous hairstyle, then, you might want to add a little bit of messy texture to your hair and opt for the flipped out ends that you can fix using products such as sea salt hair sprays and mousse.
You can also braid or pull back wet hair, and only undo it when it completely dries off, and be ready to see how beautiful, wavy, and attractive your hair looks.
However, if it's always quite hard for you to fix your hair with such textures, you can always flip out the ends with a curling iron or hair straightener as it will do wonders and give your hair the same effect as the other products!
10 Dangerous Signs You Need To Eat More Calories
12 Ways to Battle Headaches & Fatigue Without a Trip to the Doctor
Back to Top
Forgot password?
Enter your account data and we will send you a link to reset your password.
Your password reset link appears to be invalid or expired.
Log in
Privacy Policy
To use social login you have to agree with the storage and handling of your data by this website. %privacy_policy%
Accept
Add to Collection
No Collections
Here you'll find all collections you've created before.