Last Updated on January 7, 2021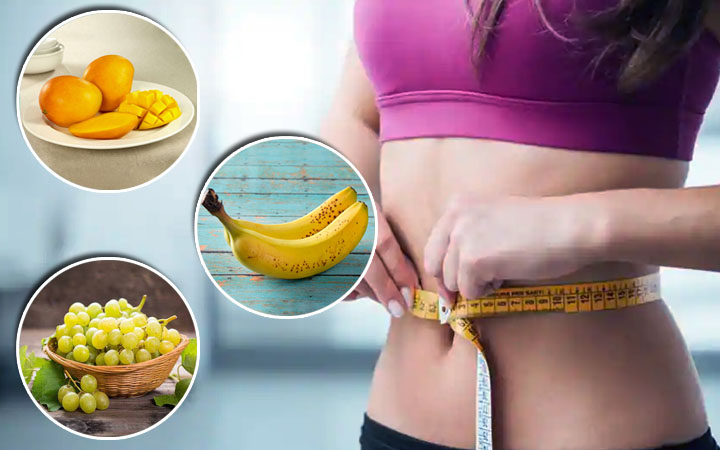 © Pinterest
Fruits are not only known to be the best natural snacks, but they are also the healthiest foods that you could ever binge eat, which is why we can't imagine something that healthy to be bad in any way.
Fruits are full of all the necessary nutrients, fiber, and vitamins that our bodies need daily. But, they are also filled with natural sugar that can affect your weight loss process.
However, we are advocating that you should not eat fruits anymore, but you just need to keep a close eye on the sizes and how much you are consuming.
So if you are following a specific diet to lose weight, try to limit the consumption of these 7 fruits. Click on Next to discover them

#1 – Canned fruit syrup
© Pinterest
Canned fruits are actually pretty healthy and can be very beneficial to our diets. Plus, they are very affordable and available in all stores. But, you still need to avoid the ones that are packed in sweetened syrup. Instead, always seek the ones packed in water or in its own juice. The syrup might be extra delicious, but it will not do justice to your diet.
#2 – Dried fruit
© Depositphotos
Dried fruits are also very healthy and beneficial since they are a combination of protein and healthy fat. It is actually great to keep a bowl at your office's desk in order to eat them while working, but not when you are trying to lose weight because they contain a lot of calories and sugar in a dried, condensed form.
It is best to eat the whole fruits than the dried ones in order to stay healthy, hydrated, and full at the same time.
#3 – All-fruits Smoothies
© Culture trip
Of course, you can still drink all-fruit smoothies and lose several pounds at the same time, but only if you paid attention to the type of smoothie you make because in some cases, it could be a grenade of sugar.
10 Easy Exercises For A Perfectly Toned And Attractive Body
5 Of The Worst Hygiene Mistakes You Need To Stop Making