Last Updated on January 7, 2021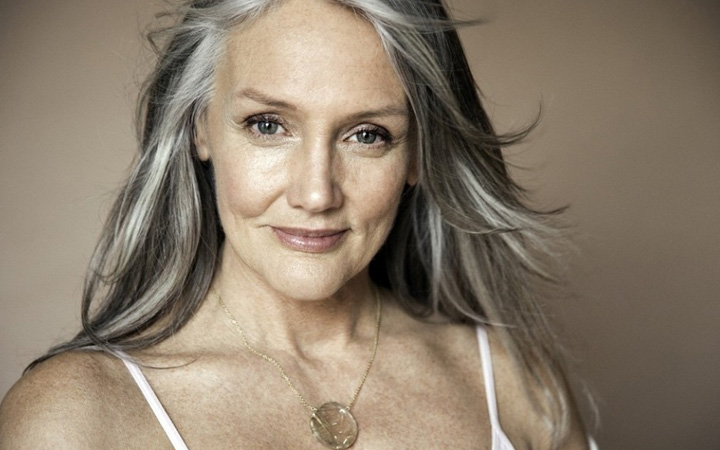 © Pinterest
No matter what skin tone type you have, we are all somehow going to develop brown and dark age spots on the skin, especially at the level of the face, back, chest, hands, and neck!
And that's because these parts of the body are more likely to be exposed to the sun, which eventually leads to a significant increase in the production of melanocytes that increase melanin in the skin and cause a change in its color.
However, if you are wondering if you can ever get rid of these age spots, then, worry not! There are many simple natural ways that will effectively help you get rid of brown spots. The good news?
You don't really have to waste your money on expensive cosmetic products and treatments. In fact, there are some natural home remedies that contain ingredients that are considered as the best age spots remover you can ever use to get rid of age spots!
Still, before you start applying anything on your skin, visit your doctor first and see if the age spots you have are harmless!
To continue reading, don't hesitate to click through the NEXT page to learn about 10 simple yet effective ways you can lighten age spots!

#1 – Lemon Juice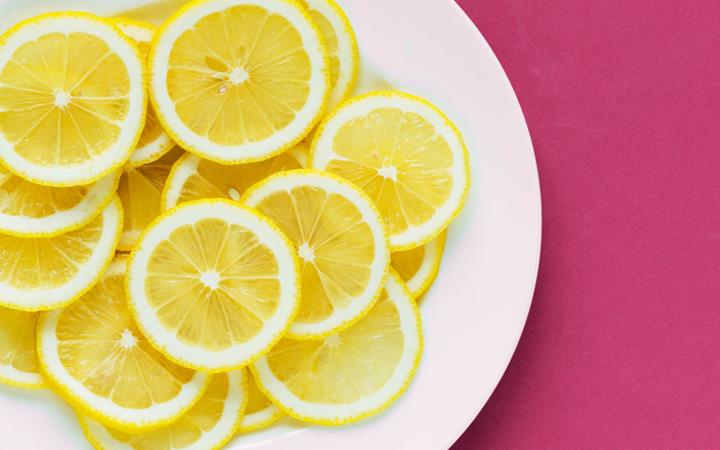 © pexels
It is widely known that lemon juice can be very effective when it comes to lightening dark skin spots, including age spots. And that's due to the citric acid it contains. it's also good to mention that lemon juice is a natural bleaching agent that will not only reduce the appearance of age spots but also exfoliates the skin.
– To get rid of the age spots, it's enough to dab fresh lemon juice onto the dark spot, leave it there for about 30 minutes and then rinse it. You should notice an improvement in a period of 2 months.
* Note: You'd better avoid using it when you are willing to go outdoors as the sun can increase the sensitivity of the skin to sunlight. Also, avoid the bottled lemon juice and opt for the fresh one!
#2 – Apple Cider Vinegar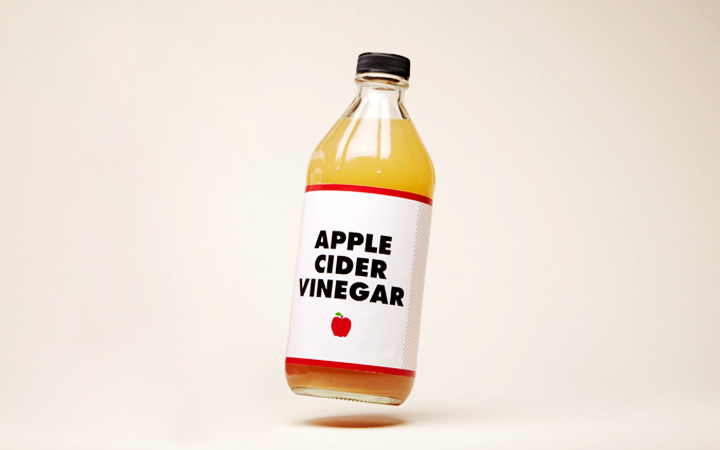 © Reader's Digest
This is surprisingly another natural ingredient you can use to easily get rid of age spots. The latter food item contains natural alpha hydroxy acids that are widely used in lightening dark spots, including sun and age spots.
– Apple vinegar is highly acidic and to reduce the effect of this acidity on the skin, you can mix it with olive oil in order to protect your skin from potential dryness. Use the apple vinegar on a daily basis on your skin and rinse it after 20 minutes.
– Keep in mind that it's very common to experience redness or stinging, which is very normal. However, if you have a sensitive skin, you can dilute it with water!
#3 – Onion Juice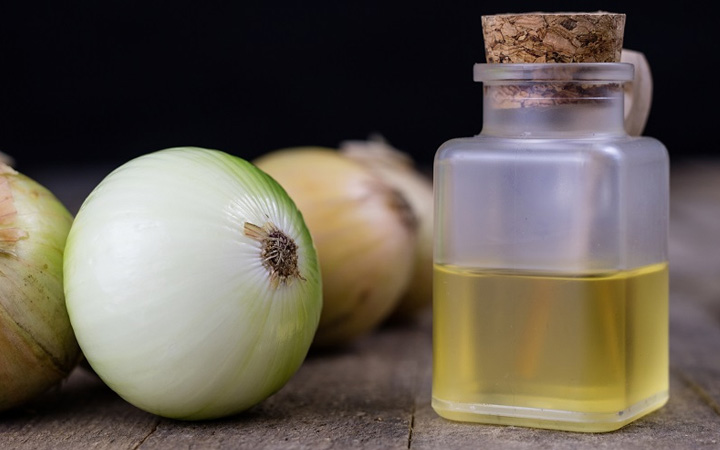 © Amazon.com
If your skin is too sensitive to tolerate lemon juice, you can replace it with onion juice. It's true that it smells strong but it contains sulfur compounds that can act as an antiseptic and it also contains acids that facilitate exfoliation.
– You can very simply grab some slices of onion and a bit over the age spot. Make sure you repeat this twice to three times a day.
– Add one tablespoon of onion juice to 2 tablespoons of honey. Mix everything and apply on the dark spots. Leave the mixture for about 15 minutes and then wash well to get rid of the strong smell. You can repeat this once or even twice a day!
#4 – Horseradish
© Jillee
Horseradish is very effective and can help remove age spots. It is rich in vitamin C that can slow down the production of melanin, which is responsible for skin pigmentation. It also contains glucosinolates which act as an antioxidant that increases the circulation and flushes all the toxins out of the body.
– Make a paste of horseradish and apply it on the skin. This can be repeated a few times a week. Leave the paste from 15 to 20 minutes and then wash it off!
#5 – Aloe Vera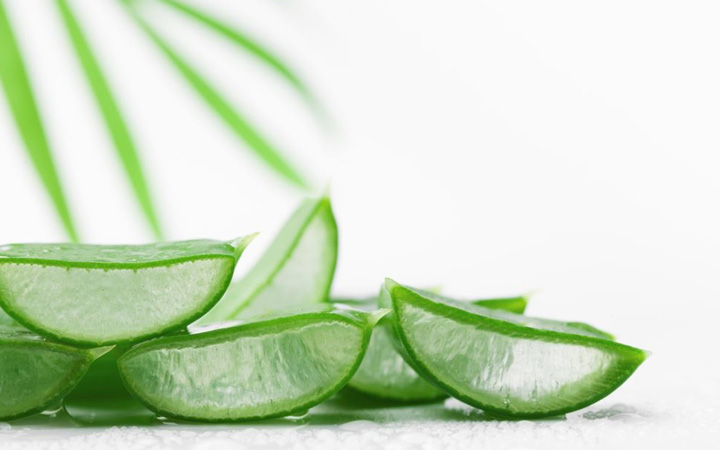 © Passeport Santé
Aloe Vera can do wonders when it comes to treating many skin issues and not only age spots! It has many healing as well as cosmetic properties. To use it, you should :
– Grab a little fresh aloe vera gel and rub a bit onto the age spots. Leave it on the skin in order to soak in and then rinse off once it starts to feel sticky!
– If you can't have access to the fresh aloe vera gel in the plant, you can use natural and fresh aloe vera juice available in the health food store or market!
#6 – Papaya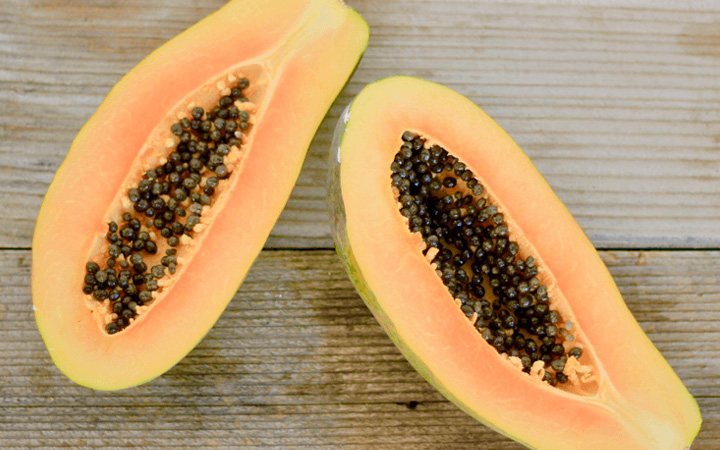 © onegoodthing
This yummy fruit contains certain enzymes as well as alpha hydroxy acids that can help treat many skin issues, including, skin blemishes, acne, age spots, and much more! In addition, papaya can be a great exfoliator that will make your skin look cleaner and brighter!
– Grab a thin slice of the skin of a green papaya and then press the fleshy side to your age spots. Make sure you leave it for about 15 to 20 minutes!
– Otherwise, you can make a mask of this fruit by smashing the fruit and use the pulp as a mask. leave it for 15 minutes and then feel free to rinse off!
#7 – Yogurt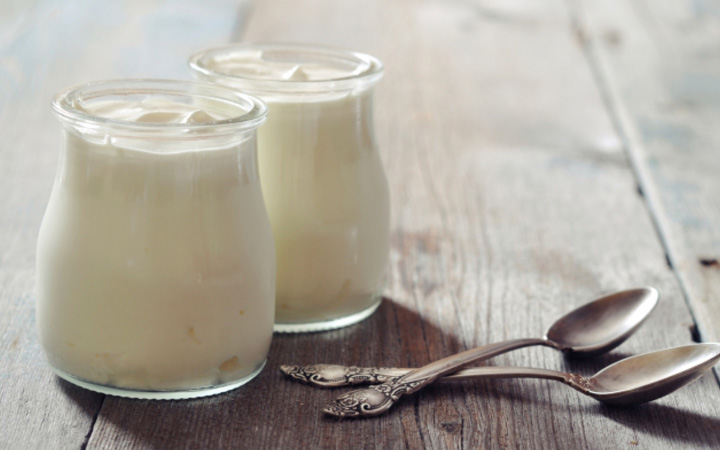 © The Splendid Table
Yogurt can help you get rid of the dead skin cells and give your skin a smooth, fresh, and healthy look!
– Apply plain yogurt to the spots .leave it for about twenty minutes and then rinse off using cold water. For faster and better results, apply yogurt and leave it overnight.
– You can also add yogurt to 2 tablespoons of ground oatmeal, 1 teaspoon lemon juice, and mix well. Leave it on the affected area for about half an hour and then rinse off using cold water.
#8 – Castor Oil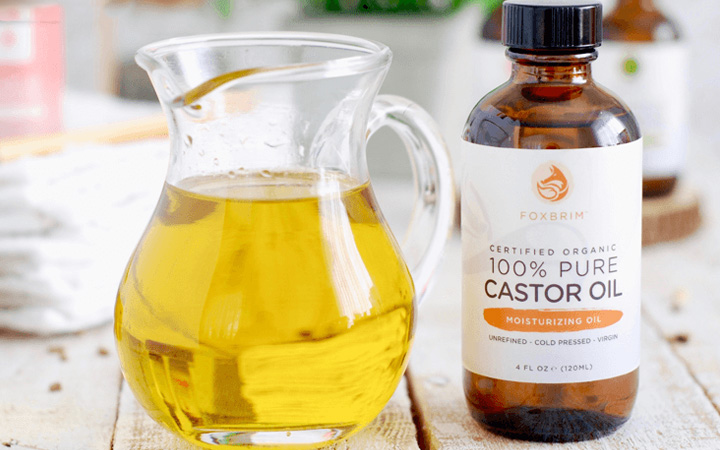 © onegoodthing
Castor oil can be very effective in treating and healing skin issues, including age spots. To use it, you should :
– Apply castor oil on the affected area and gently massage it into the skin until the oil is well absorbed! You can use this natural remedy for a period of one month.
– If you develop dryness, add a little of coconut oil, almond oil, and olive oil, mix all the oils together and then apply!
#9 – Buttermilk
© Simple recipes
Buttermilk contains lactic acid, which can be safely used to lighten brown age spots and reduce skin pigmentation. Besides, it has no side effects and doesn't lead to skin irritation.
– Use a cotton swab and apply it to the affected area! Wash your skin after 20 minutes. However, if you have an oily skin, make sure you add a little of lime juice or tomato juice before applying the mixture to your skin!
#10 – Sandalwood
© Healthline
It is believed that sandalwood is rich in anti-aging properties that can help your skin maintain its youth and elasticity! The good news is that it can be equally used to reduce and lighten age spots.
– Pour one drop of this oil on your affected area and then start gently massaging it into your skin.
– You can take a pinch of sandalwood powder, add some drops of rose water, glycerin, and lemon juice. Apply the paste on the spots, leave it for about 20 minutes, and then use cold water to rinse off.
These natural home remedies can do wonders and give you satisfying results. However, should you be patient as improvement won't happen overnight!
10 Breakfast Secrets That Will Help You Lose Weight
This Is What Will Happen To Your Body If You Eat Two Bananas A Day
Back to Top
Forgot password?
Enter your account data and we will send you a link to reset your password.
Your password reset link appears to be invalid or expired.
Log in
Privacy Policy
To use social login you have to agree with the storage and handling of your data by this website. %privacy_policy%
Accept
Add to Collection
No Collections
Here you'll find all collections you've created before.