Last Updated on January 7, 2021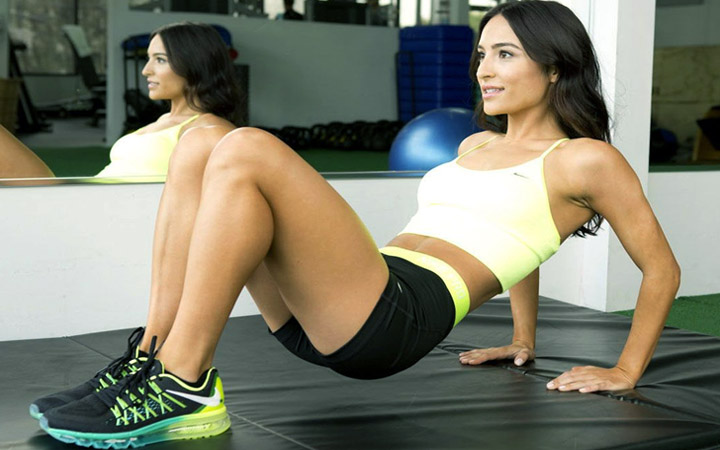 © Pinterest
It's true that we aren't born perfect but we are constantly seeking perfection in every aspect of our lives even if we know well that's it's not attainable! Having a perfectly toned, sculptured, and attractive body is, for instance, one good example!
No worries, we are not here to blame or judge you! In contrary, doing your hardest to look your best is a good thing and we encourage you to continue doing so but to help you avoid any disappointments, we strongly recommend that you learn first how to attain this goal and make it happen!
Let's admit it! having a beautiful body doesn't happen overnight, it is a matter of regular exercises, nutrition, a healthy lifestyle, patience, and determination!
So, to make it easier for you, click on NEXT and learn some simple yet effective exercises that you can do right at your home and which will give you some mind-blowing results!

#1 – Abs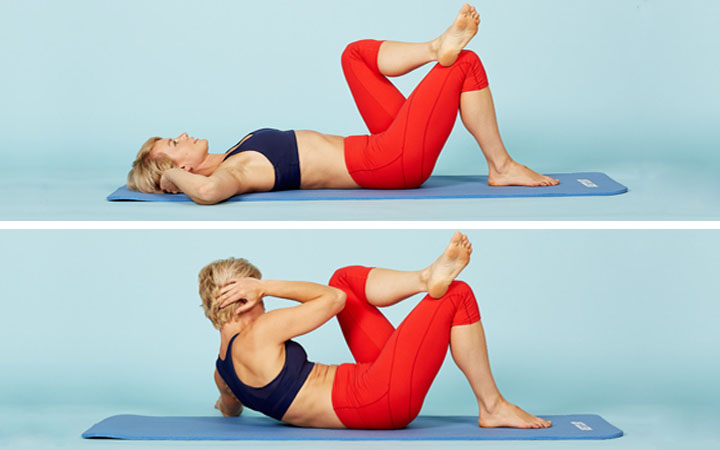 © BrightSide
Difficulty level1: This exercise is literally amazing. Plus, it is very easy to do and requires not much effort or strength. Above all, it is among the best for your abs and you should do it 10 to 15 times per each leg.
The number of sets depends on your own physical preparation level but generally, we recommend starting with 3 to 5 sets at this point.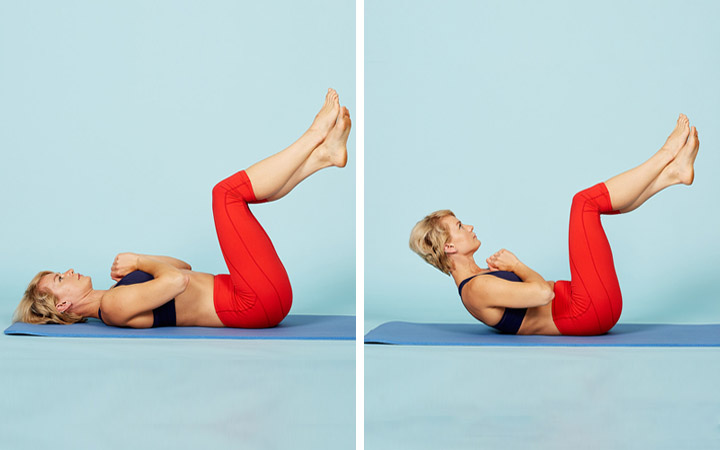 © BrightSide
Difficulty Level1: this exercise is also easy and free from any difficulty. To perform it correctly, you need to lay down on your back, lift your shoulders off the floor, and then cross your arms at your chest, cross your ankles, and don't forget to lift your knees.
Good, once you do this, be ready to do it from 3 to 5 sets and repeat each one of them for 10 to 15 times. Good luck!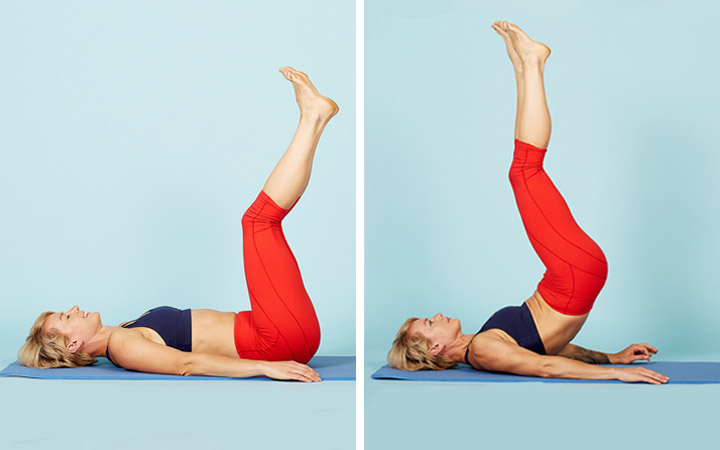 © BrightSide
Difficulty level2: Alright, this one is only a little bit difficult but if you know how to do it properly, you'll end up enjoying it! Are you ready? Well, lay down in your back and put your arms straight against the floor.
Good, now you can do the next step and which is lifting your lower body in a top position and stay like that for some couple of seconds. While you do so, make sure that your arms are on the floor.
For good results, it's enough to do 3 to 5 sets and repeat each for 10 to 15 times. People who have back issues should better avoid the exercise!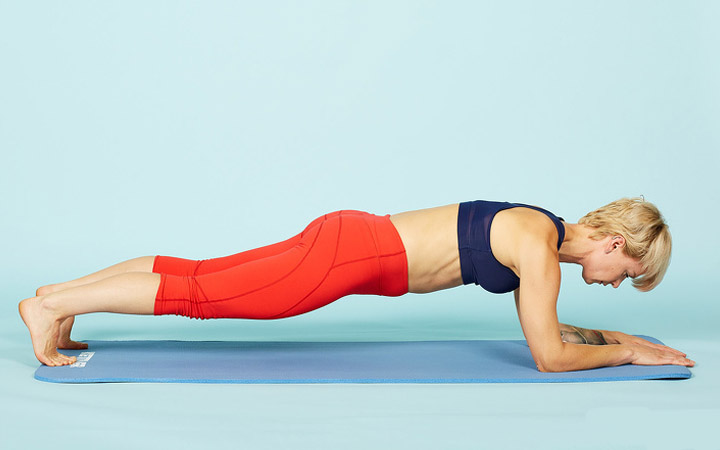 © BrightSide
DIFFICULTY LEVEL 3: Definitely, you have heard how beneficial is this exercise when done correctly. The good thing about this plank exercise is that not only it is beneficial for your abs but for all your body.
As you can see in the picture, you can perform this exercise using your forearms or you can do it on your palms. No matter what way you choose to do it, make sure you stay in such a position for 1 minute and then relax!
#2 – Buttocks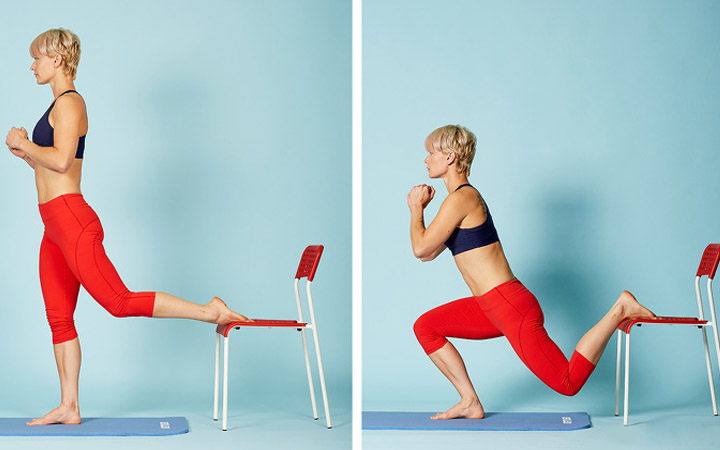 © BrightSide
Difficulty level1: You can say that this exercise is kind of a warm up to your body, especially, your buttocks and legs. You just need to grab a chair, lean against it, and then start squatting! Make sure you do several sets of 15 -20 squats for each and every leg.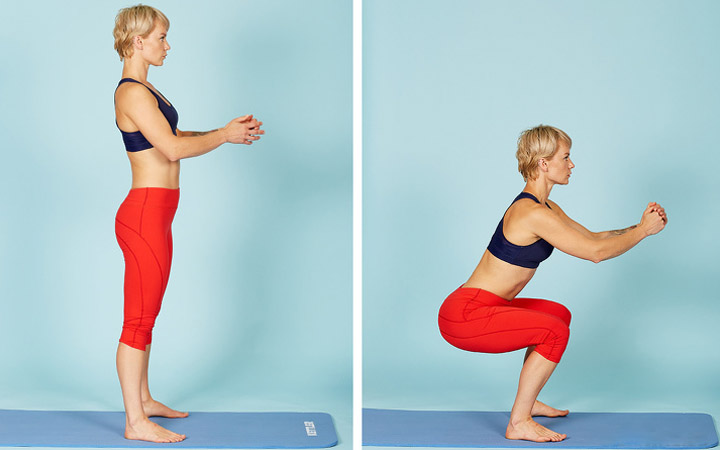 © BrightSide
Difficulty level2: It's all about squatting, my dears! If you want to gain, then, be ready to bear some pain! Lower squats can be a bit difficult for starters. Hence, in such case, you can squat on something like a couch.
Still, keep in mind that you should squat on it and definitely not end up sitting down on it. Remember, you should keep your back straight while doing the exercise and your knees should be over your ankles. For good results, try to do 20 squats per one set.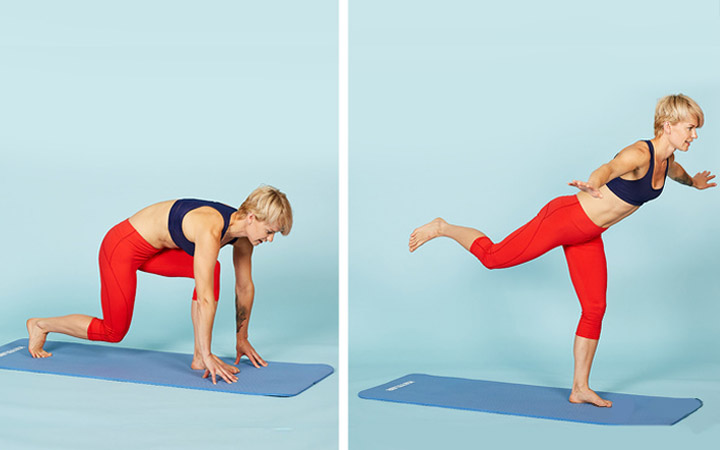 © BrightSide
Difficulty level2: Now, it's time to make it harder folks! It's time to jump from the starting position while stretching one leg back. This exercise can be repeated for 10 to 15 times per each leg.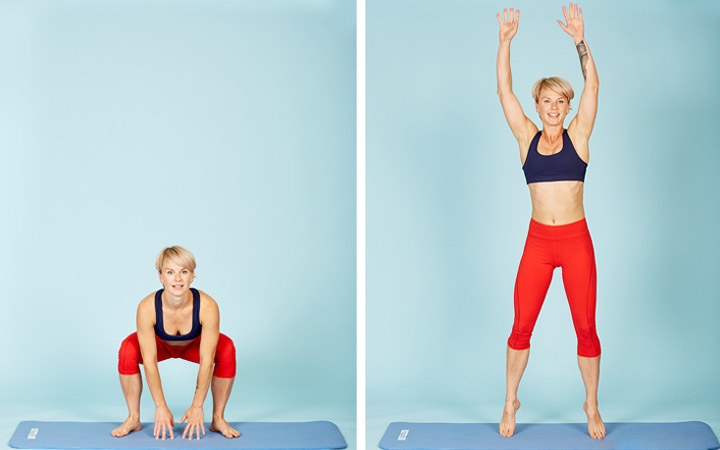 © BrightSide
Difficulty level3: This might be a bit hard to do but that's fine! Just think about how great your body will look at the end and you will certainly find the motivation to do it! Squat very low and then 1,2,3 Jump! You can use your arms to make it easier for you!
The recommended set starts from 3 to 5 while repetitions are supposed to be 15 to 20 squats.
#3 – Arms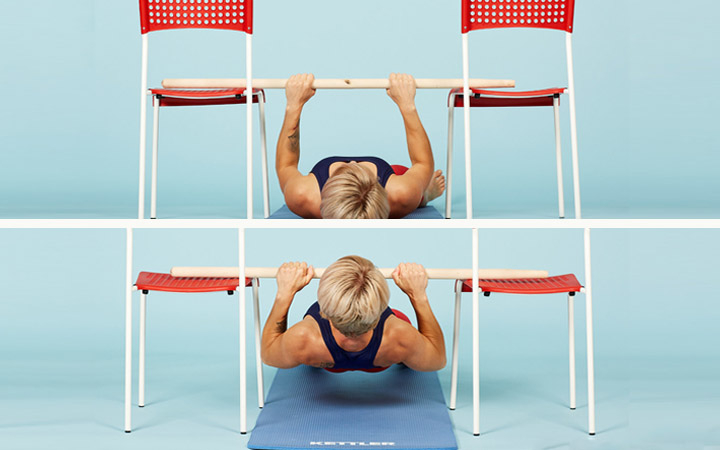 © BrightSide
Difficulty level1: Either you buy a horizontal bar or be creative and DIY one at home using the things you have. What matters here is to do the exercise perfectly. Remember that the higher is the bar, the harder the exercise will be. Try to do 3 to 5 sets and 10 pull-ups for each.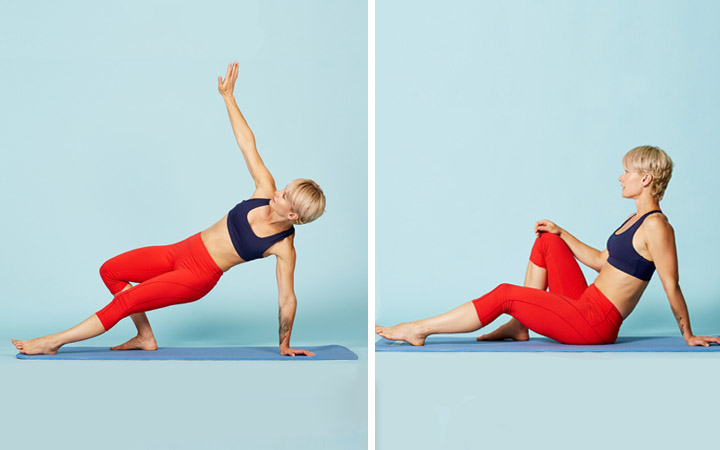 © BrightSide
Difficulty level 2: Side plank is a magical exercise that can do wonders for your muscles, abs, and legs. So, make sure you do it right! While doing this exercise, try to keep one knee bent as it is displayed in the picture and one arm up on the air for at least 1 minute of time.
#4 – LEGS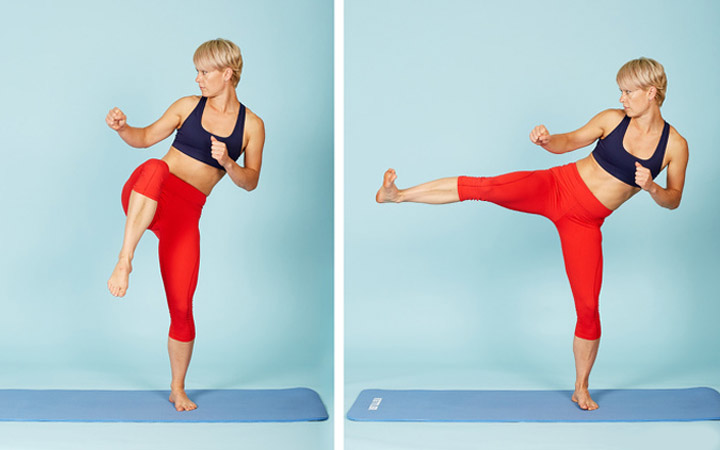 © BrightSide
Difficulty level1: before diving into hard exercises, you should warm up your legs first. And the best way to do it is by doing leg swings. Once, you feel ready, you can move to the next step and squat on only one leg while keeping the other in a straight position. This exercise will give you great hips, so try to do 3-5 sets and repeat for 20 minutes.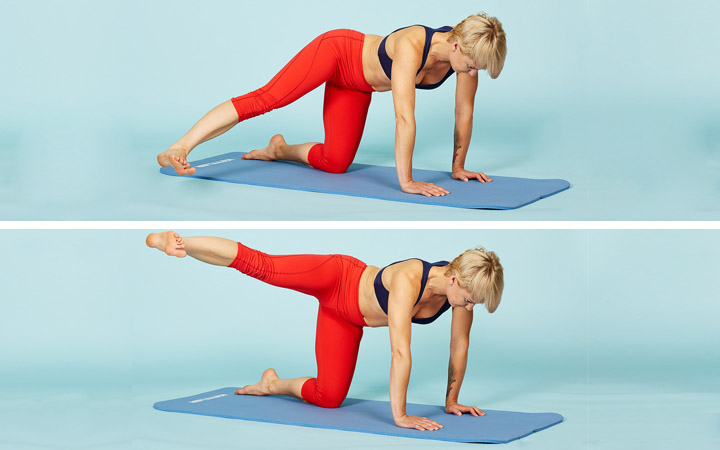 © BrightSide
Difficulty level1: It's easy, you just need to put your both palms on the floor and then start doing leg swings with a repetition of 20 for each leg.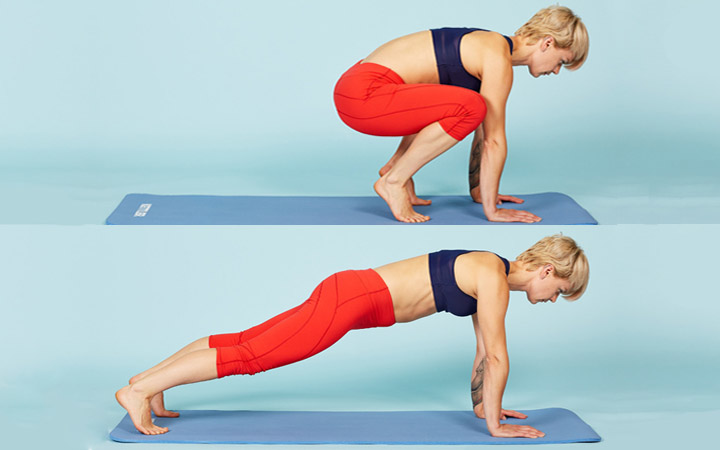 © BrightSide
Difficulty level 2: While doing this exercise, you should be very cautious and careful with your back. So, take your time and don't do random movements that shall cause you potential injuries.
So, after each jump, you take, be ready to take this plank position and remain in that position for some couple of seconds and then slowly return to the initial position. Don't hesitate to repeat the exercise 15-20 times.
#5 – Back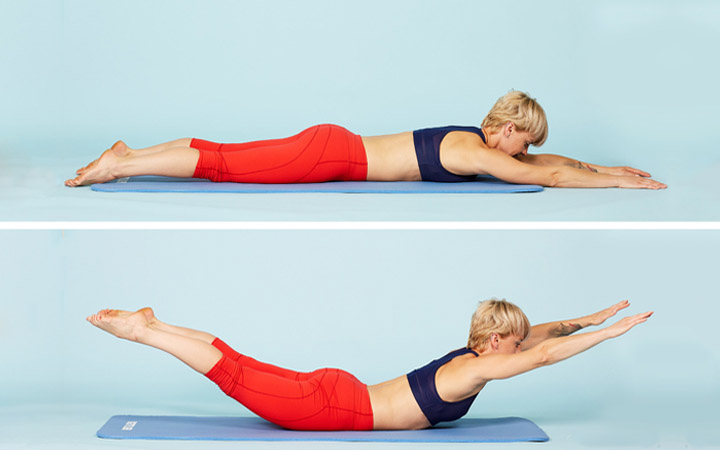 © BrightSide
Difficulty level1: If you are craving attractive abs, strong back muscles, toned hips, and buttocks, then, this exercise is definitely the best one for you! As it is shown in the picture above, you should hold onto this position for 30 to 60 seconds and then relax for some time and repeat again for another 3 or 4 times.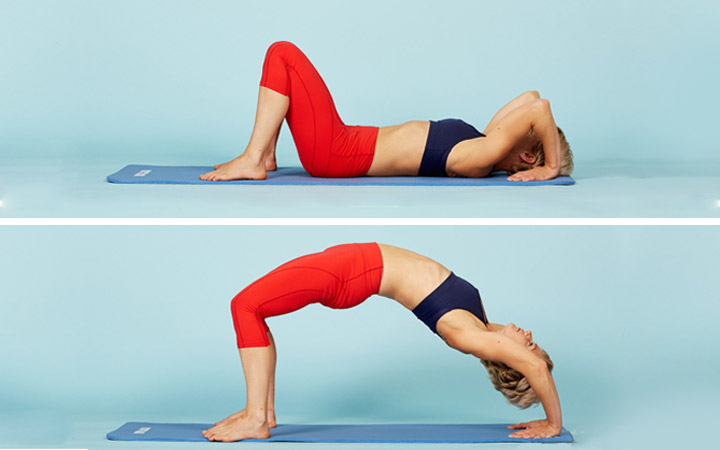 © BrightSide
Difficulty level 2: The bridge exercise will help your muscles, joints, and the whole body become more flexible and toned. It will also improve coordination. Still, be careful as any wrong movement can cost you a lot!
Now, to do this exercise, you need to bend your back while you keep the buttocks higher than your head and shoulders. Try to remain in this position for about 2 minutes and slowly and carefully return to the initial position. Good! Now take a short break and go again!
The Most Effective Japanese Technique That Will Help You Relax In 5 Minute
7 Fruits You Need To Avoid If You Want To Lose Weight
Back to Top