10 Common Workout Mistakes That Can Harm Your Health
#1 – Hip Bridge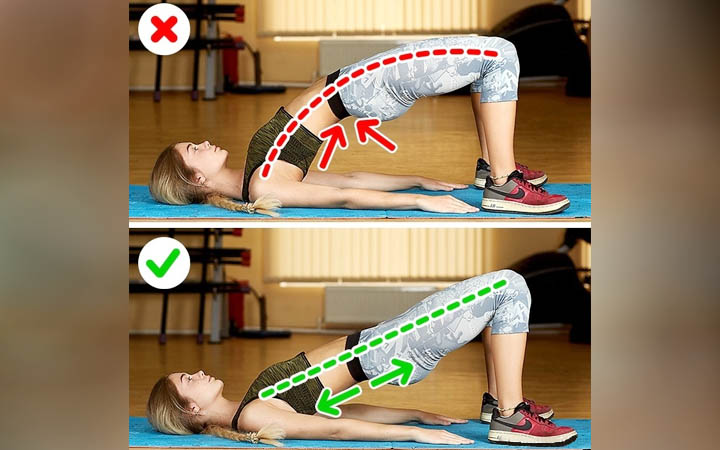 © BrightSide
Wrong: One of the biggest mistakes that you might be doing when performing the hip bridge exercise is arching your back, which in return load your lower back instead of your buttocks.
Right: To do this exercise properly and effectively and benefit from it, you should learn first how to do it the right way. So, start with bending your knees forming a right angle to the floor and then, raise up your pelvis.
It is also crucial to keep both your shoulders and knees in a straight position! Once you do this effectively, you can move to the next step and squeeze your buttocks as much as you can and then contract your abdominal muscles.
CONTINUE READING ON NEXT PAGE