Most of the times women stay away from the chest exercise. There are some misconceptions about chest exercise that it is only suitable for men and it reduces the size of the breasts of the women. The females mostly concentrate on their butts, legs, arms and abs which are not right.
Why should women do Chest Exercise?
The size of the breast does not depend on the chest exercise rather it depends on your diet and consumption of fats in your food. Chest exercise strengthens your muscles and makes your boobs bigger. It also improves the firmness of your pectoralis muscles which supports you in doing other types of workout.
Here I am providing you the list of top ten chest workouts for a woman.
1. Pushups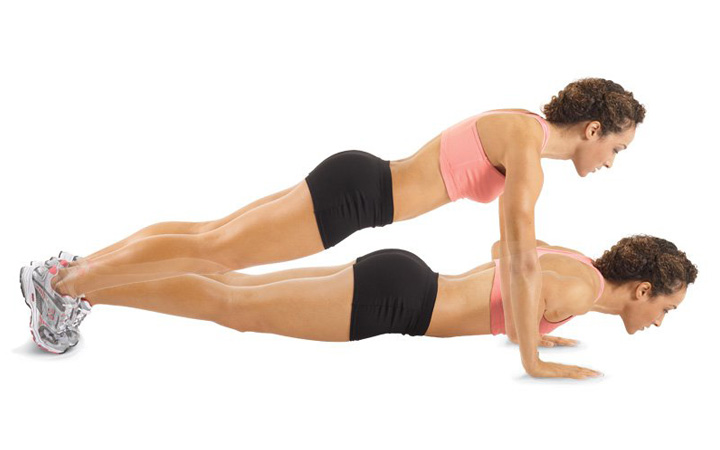 The pushup is one of the most flexible exercises. It does not require any equipment or space. You can do pushups at any time and at any place even in your room. It not only improves the muscles of your chest but it is also very useful for providing strength to your shoulders, biceps, and triceps.