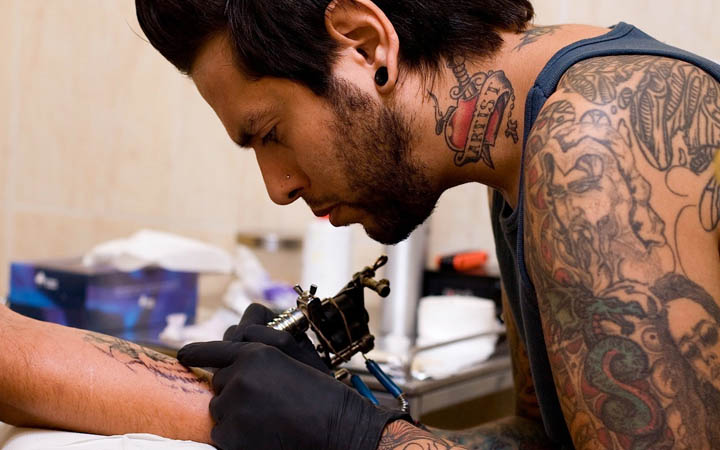 © Youtube
The most critical thing about tattoos is that they are a permanent decision, obviously! So before you decide on the design, you should do some research first if you know what's good for you!
Getting a tattoo is a very personal choice that needs to be made with short- and long-term consequences in mind. The truth is that, as we age, our lifestyle changes, but while style crazes can be easily forgotten, a permanent tattoo can only be annoyingly regretted.
Sometimes, it's best not to do it, or at least take plenty of time to think about it. More importantly, if you're getting a tattoo because it will make you look cool, then just DON'T!
Browse through the next pages to learn more about
the top 10 reasons why you should hold off on
the ink for now (according to experts)

[td_block_ad_box spot_id="custom_ad_1″]

ADVERTISEMENT
You Don't Know Your Tattoo Artist
Just the same way you'd research your surgeon before undergoing surgery, you should also get to know your tattoo artist before jumping in to get inked. Start by examining the artist's portfolio and asking for references. There are actually many tattoo artists that lack skill, experience, and talent. You sure don't want your precious skin to end up in the wrong hands, right!
What's worse, bad tattoo artists can ruin your life, from awful, bad-quality tattoos to severe infections. You could even be exposed to Hepatitis C and HIV, in addition to various other diseases you may contract but will only notice after a long period of time.
This can result in nasty outbreaks. So make sure to do your research in advance, meet the artist, and ask as many questions as you need until you feel confident about this experience.
[td_block_ad_box spot_id="custom_ad_1″]

ADVERTISEMENT
You Haven't Really Thought it through
If your decision of getting a tattoo is backed up by your friends' opinions and excitement, chances are it would turn into one of your worst decisions ever.
Anything that includes too much exhilaration and friends' influence almost always ends up terribly. Besides, your friends (or anyone else) aren't sharing your skin to be allowed to decide what to do with it or when!
In fact, there are a wide variety of reasons why people seek tattoo removal, including and not limited to changes in work status, motherhood, regret, and maturity. According to experts, the more people get tattoos, the more people have tattoos removed.
Plus, although the modern skin care technology significantly simplified the removal process, it still requires several sessions and procedures.
CONTINUE READING ON NEXT PAGE
[td_block_ad_box spot_id="custom_ad_1″]

ADVERTISEMENT