Top 10 Foods That Will Help You Smell Good
<!- google_ad_section_start ->
#1 – Water Vs Beer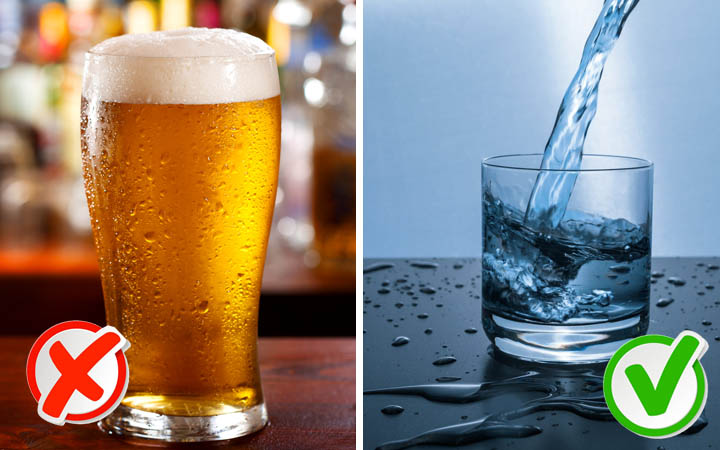 © Pinterest
If you have the habit to brew glasses of beer when you come back home after long hours at work, then, you'd better quit this bad habit as soon as possible. Drinking a beer or any other alcoholic beverages can cause bad and embarrassing body odor.
It's true that beer might help you relax, reduce stress, and take your mind off of your troubles, still, it can cause bad body odor as some of the alcohol does actually seep out through your body pores!
To fight this bad body scent, you'd better replace beer with fresh water. Drink enough water for a better body hydration. This fluid of life has many health benefits in your overall health, including flushing out all the toxins that contribute to bad body odor out of your body.
CONTINUE READING ON NEXT PAGE
<!- google_ad_section_end ->