You Need to Stop Making these Food Storage Mistakes
<!- google_ad_section_start ->
#1 – Flour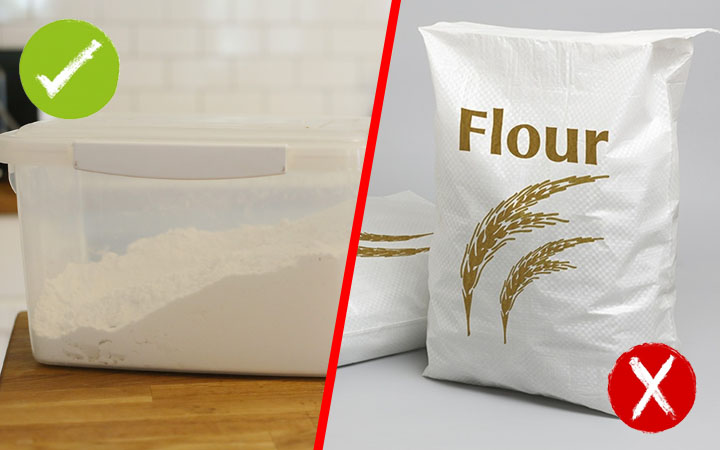 Flour is an important element on most grocery lists, but many people let it go to waste due to wrong storage and end up buying it more than they normally should.
Well, if you tend to leave flour in its paper package and place it directly in the cabinet, you shouldn't be surprised when its shelf life shortens and you have to buy it again.
To avoid this struggle, make sure to store white flour in an airtight container in a dry, cool place. The same thing applies to whole wheat and nut flours only the container should better be kept in the refrigerator/freezer.
Avoid storing nut or whole wheat flour at room temperature if you want it to last longer and make sure to use the flour within a few months from the opening day.
<!- google_ad_section_end ->