7 Super Simple Yummy Dinners You Should Make this Week
7.Sheet Pan Chicken Fajitas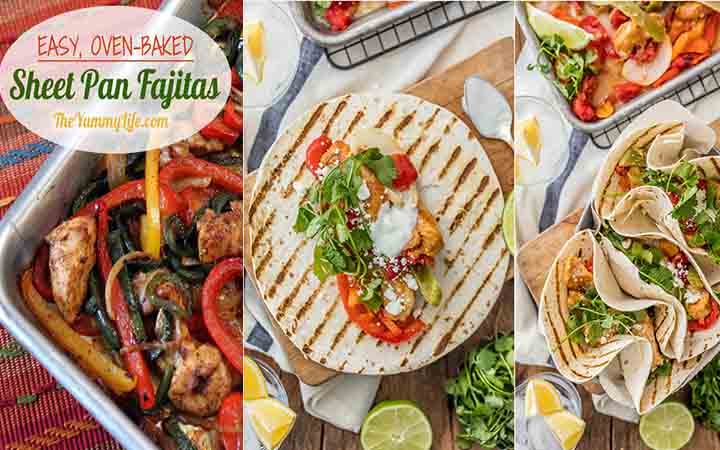 What's brilliant about this recipe is the fact that it's all baked together in one sheet pan! You won't even need a mixing bowl to toss everything together.
You simply put the chicken and veggies on the sheet pan, sprinkle with a fair amount of fajita seasoning, then you add a little bit of olive oil and toss it well. Throw it in the oven and this is how dinner is done!
Try these super yummy Sheet Pan Chicken Fajitas tonight or later this week, you probably won't find any leftover due to how delicious it is!