How to Prevent Your Beautiful Neck from Aging?
1- Put on Enough Sunscreen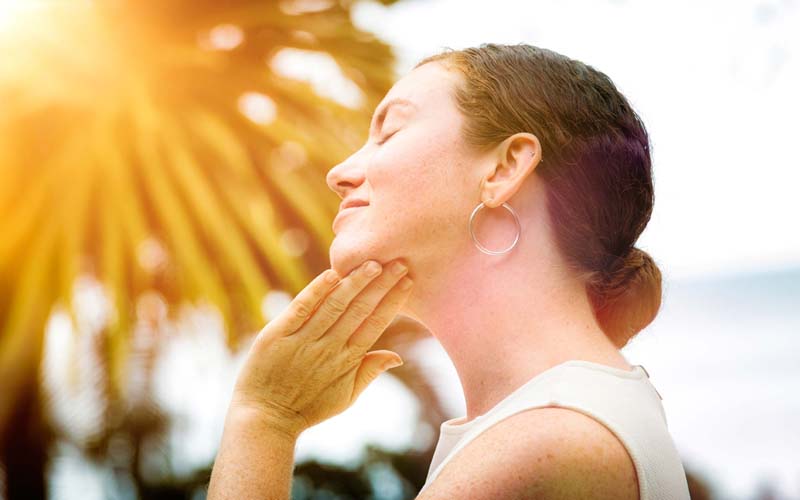 © rd
In order to keep your neck from turning into a turkey neck, it is important to apply sunscreen.
And no, the leftovers from your face will not do.
The rule is to use a dime-sized amount of sunscreen for your face and another similar one for your neck and chest.
Fortunately, the latest formulas available feel and look much lighter than how they used to be many years ago.