8 Unexpected Signs Of Dangerous Diseases You Need To Pay Attention To
#1 – In A Photo Taken With A Flash, Only One Eye Is Red
© depositphotos
We can understand the frustration that you might experience when you find out that your eyes are red in the most beautiful photo you took at your bestie's wedding! While this is very common, but finding a picture where one eye is red and the other is white should raise your concern!
This could indicate that something like an eye infection, walleye, cater, or even eye cancer is blocking the vessels. If you can relate, don't think twice, call your doctor, and make an appointment.
#2 – A Black Line On A Nail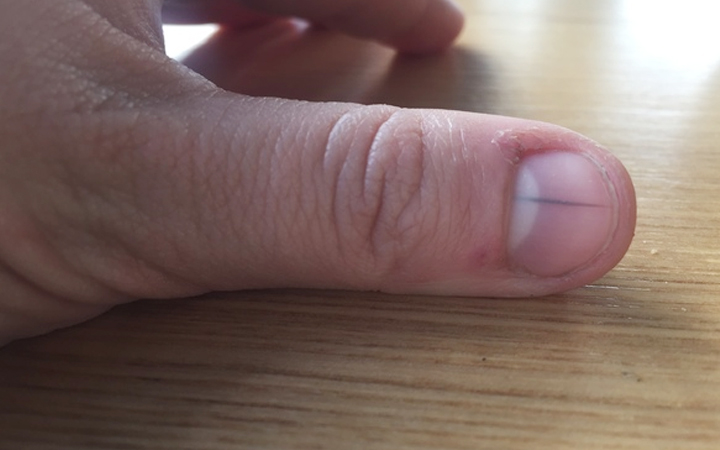 © Mumsnet
If you noticed a vertical black line on one of your nails, don't ignore it! Instead, seek your doctor's help as this might be a sign of skin cancer. In fact, a master manicurist posted a picture on Facebook of one of her clients that has a black line on her nail.
The client wanted to cover it with nail polish but the manicurist sent her to a clinic where she was diagnosed with skin cancer.
This black line is actually known as melanonychia that reveals a serious ailment in the body. Hence, it shouldn't be neglected. Still, keep in mind that for other non-European races, this vertical black line could mean nothing at all!