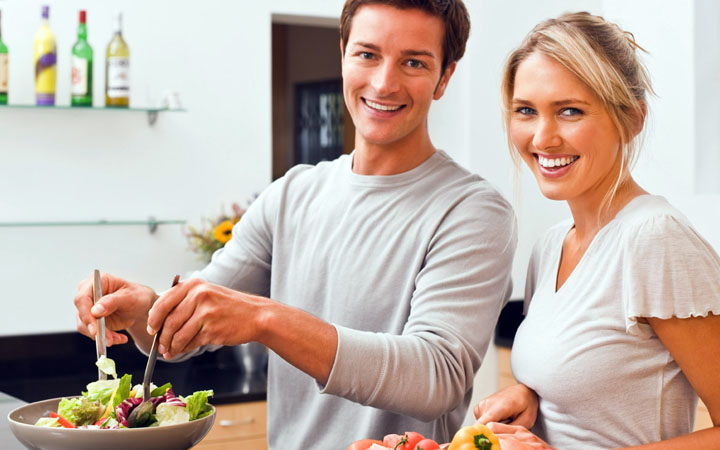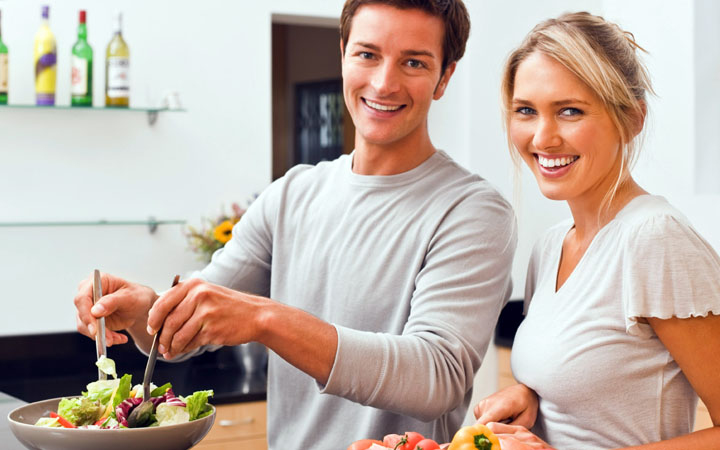 © pexels
It's that time of the year when we celebrate our love through chocolate, sweets, and a lot of food. So, why not celebrate it this year in a healthy, non-boring way in order to honor our heart and its health?
Plus, this month is American Heart Month, it is just not going to feel right now if we didn't make sure to maintain healthy and strong hearts. In any case, by adopting a few changes to your Valentine's Day plans, you and your loved ones can still enjoy that day as well as the entire month without risking anyone's health.
find out the 7 easy, healthy, and sweet tips
for a healthier Valentine's Day

ADVERTISEMENT
Cook your romantic dinner
© Men's Fitness
On Valentine's Day, restaurants tend to add more meals to the menu that are not very friendly to the heart or to the digestive system due to the rich sauces and the heavy dressings. Plus, they won't be very friendly to your wallet as well.
So, attempt to cook the meals at home with fresh and healthy ingredients, and take advantage of the fact that you understand what your loved ones may love to eat including entrées, desserts, salads, and fruits.
It is known that restaurants become so busy during the Valentine, and this is one of the reasons why you should consider whether to trust the quality of their food or not.
Remember that we are so privileged with the internet where you can look for many delicious and healthy meals that you and your loved one will enjoy eating at home without any noise from the crowded restaurants and streets.
CONTINUE READING ON NEXT PAGE