Everyone should spend some time daily for whole back exercise to look attractive and remain healthy.
Workout Summary
Barbell, Dumbell, Machines
Male
Workout Description
We all need a healthy body, and our physical back is the most important part of our like. All major diseases are related to back directly or indirectly, such as heart disease, kidney disease, increase in cholesterol in body, etc. Currently, back pain problem can be seen all over the world in adults because of their less active life in offices or at home. Back workout give marvellous result just because of moving whole body through different exercises.
Workout Routine
| | | |
| --- | --- | --- |
| Exercise | Sets | Reps |
| | 4 | 10 |
| | 3 | 12 |
| | 3 | 12 |
| | 3 | 12 |
| | 4 | 12 |
1- Pull Up Hold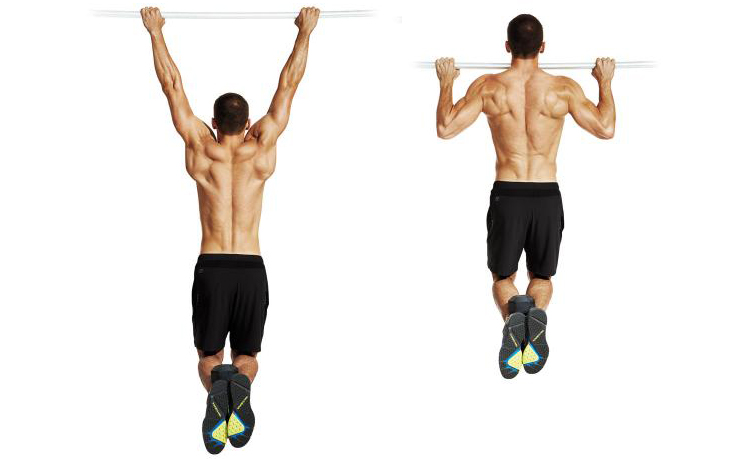 For the development of back muscle, pull up hold is one of the best exercises. The muscles of traps, lats, and rear shoulders get benefits from this exercise to build a strong body. Major benefit of this exercise is not placing pressure on lower back or spine directly.
To do this exercise, you need to hang from a pull – up bar with the overhand grip. Place both hands at around the same length for conducting a barbell bench press. You should be mentally focused on the upper back area, shoulders and the muscles of real shoulders. After that, pull your chest upward to the bar and then hold it for 10 – 20 seconds. Try to do this workout at least 5 reps and increase to 10 reps with the passage of time.
---
2- Two Part Dumbbell Row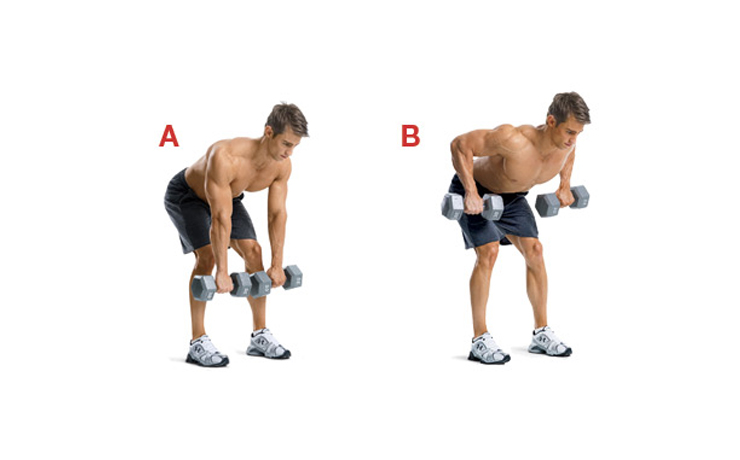 To help the development of upper back muscles, the dumbbell roll is an excellent exercise. If this exercise becomes the part of one's life, then it is very helpful to add mass and width for giving a tapered look to appear most attractive guys. It is very noticeable that this exercise does not compress the spine at all.
To do this exercise, grab a pair of light weight dumbbells to practice it more familiarity with full motion. Bend your both knees and hips by lowering down the torso to set on the parallel of floor. Take the dumbbells to hanging from the shoulders, set your palms facing towards you in a controlled form. It is called a starting point for further workout. Shrug your both shoulders for pulling the shoulder blades together in slowing form. Hold this position for 2 – 3 seconds. Now start rowing the weight through bending the elbows and raise them outside towards the torso. Both shoulder blades should be squeezed together. Then lower the weights to its starting point and then repeat the whole procedure.
---
3- Cable Diagonal Raise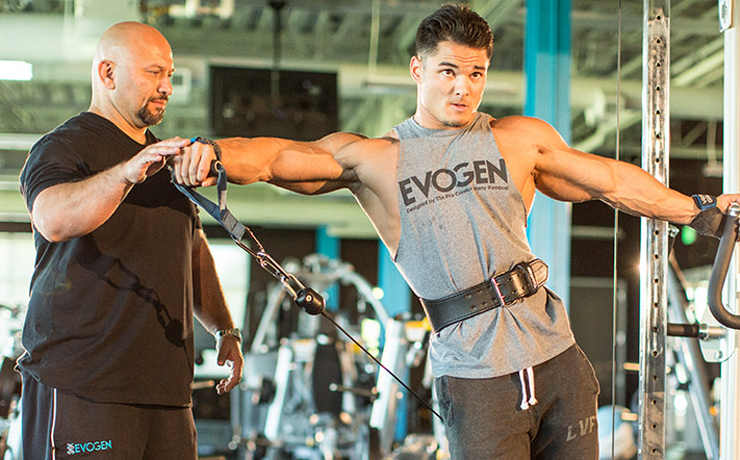 To build mass around the lats, deltoids, and upper and lower Teres muscles. This back workout is advantageous for not having compression on the spine.
Start the workout by attaching a handle to the low – side of a pulley – cable station. Stand straight with the left side of your body – perpendicular with the cable. Grab the handle with the right hand in – front of hip. The elbow should be bent in slightly form. It is called the starting point of this workout. Pull the handle upward and cross your body until the hand is placed over head and the position of thumb is up side. Hold this position for 1 – 2 seconds. Repeat these sessions again and again.
---
[AMAZON_ADS]
4- Deadlift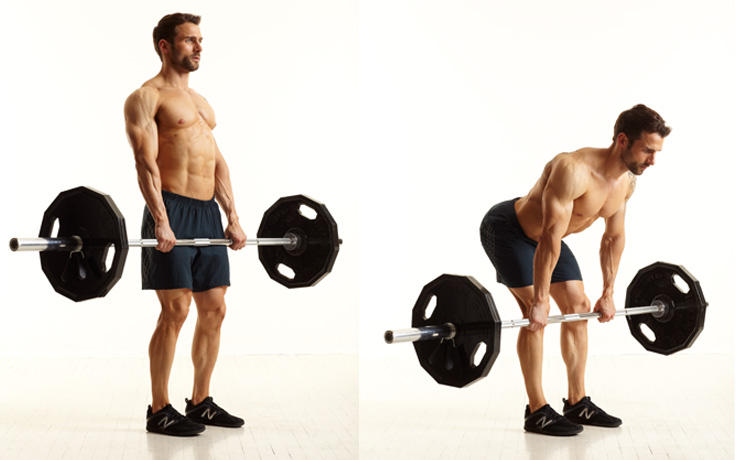 Deadlift is an excellent exercise for back it has been done properly. Picking up or putting down the weight on the upper back muscles, rhomboids, erector spine, traps, rear deltoids, or lats; lets the body in bad form in look specially from lower back side. For a healthy and attractive physique, back exercise is very useful through different workout.
Load a barbell to load against your shins. Bend down on your hips and knees to grab the bar with an overhand – hand grip. Then keep your hands beyond the shoulders width. The lower back should be kept in naturally arched form, then pull your torso upward by thrusting the hips forward side to standing up with the barbell. Repeat the process by lowering the ball again and again.
---
5- Seated Cable Row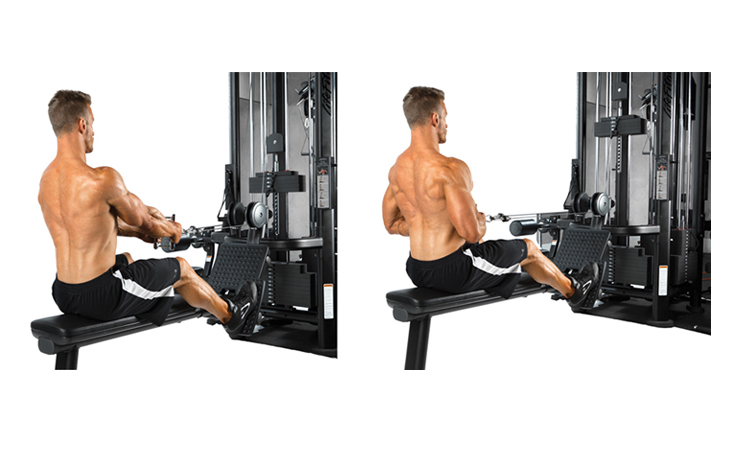 To do this work out, attack the straight bar to a cable station, then position yourself with feet braced. Grab the bar with the help of an overhand, grip of shoulder width, and by sitting upright. Pull the bar to your upper – abs, and pause for three seconds, then lower the body backward to reaching at the starting position in slow motion. Repeat this exercise for impressive outcomes.
---