7 Ideas To Stay FIT At Work
2. The praying position exercise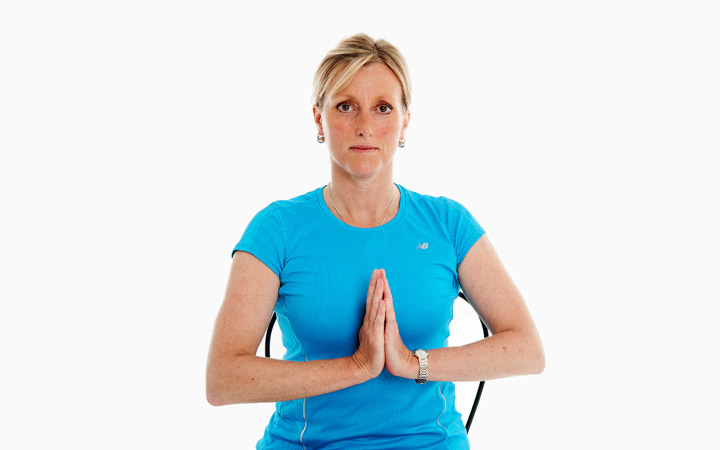 This exercise is best for arms health and can be done everywhere. nobody can bore during the office timing or boring hours of the work, if someone practices it regularly. To do this exercise, these steps are required:
Sit up straightly on your feet in flat form on the floor
Bring the palms of both hands closer in the front of chest
The position of both arms should like that someone is praying for something from God
Push both hands together very hardly
There should be feelings of muscles during the praying style
After holding both arms for 10 – 20 seconds, release the sigh
Repeat this exercise again and again
This exercise is very good for arms muscles and blood circulation in both hands to shoulders.
HOW TO GET DEFINED LOWER ABS
7 Healthy Foods That You Can Eat Before Training